- Senator Leila de Lima said on Saturday that she is willing to be shot to prove her innocence against the allegations of President Rodrigo Duterte
- The senator warned Duterte along with his critics that they will only face humiliation for linking her to illegal drugs
- Given that credible evidence and not manufactured is presented, De lima is also prepared to withdraw from her position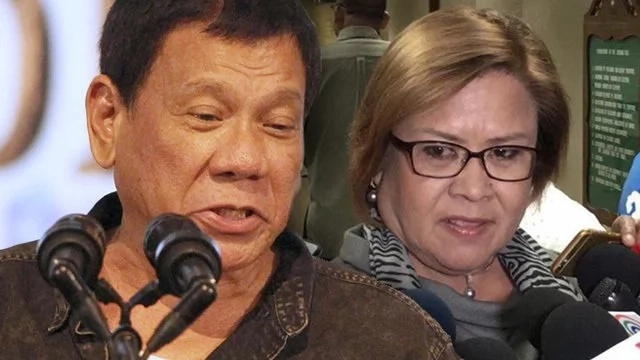 READ ALSO: Did De Lima give this house to her driver?
The war between Senator Leila de Lima and President Rodrigo Duterte became more intense as the former warned Duterte of humiliation if he continues to involve her in illegal drug trade.
De lima said she is ready to be gunned down if her involvement to illegal drugs is proven.
"I am willing to be shot in front of the President," she said.
READ ALSO: Hontiveros defends De Lima; here's what she told Duterte
The former chair of Commission on Human Rights also gave Duterte and his critics cautionary advice on their claims.
"Mapapahiya kayo diyan, at ayoko yang mangyari yang sa inyo," De lima noted.
(You will be mortified, and I don't want that to happen.)
READ ALSO: (FULL TEXT) De Lima to Duterte: 'Tao lamang din po ako'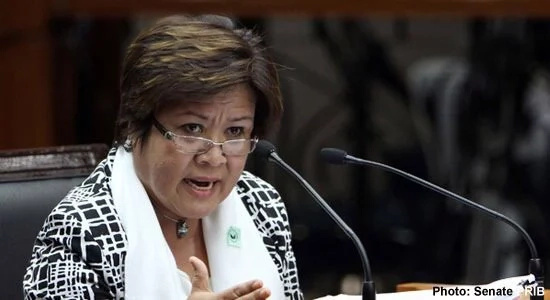 The brave senator said she is willing to resign from her position and be "shot" if the allegations thrown at her are found to be true, given that the proofs are, in any way, "not coerced" and "not fabricated".
"I'm willing to resign. I'm willing to be shot in front of the President kung may tunay o totoo na ebidensya na hindi imbento (if there is real evidence that is not distorted)," she told reporters on Saturday.
She revealed that some people were trying to seek statements from the convicts of the New Bilibid Prison, convincing them to corroborate the accusations of Duterte that she is a protector of drug pushers.
READ ALSO: Duterte on his tirade against De Lima: I already have evidence
De lima claimed that she began receiving information that people has been looking for prisoners in Bilibid to testify against her even before she assumed office.
The former Department of Justice secretary told that her informants have cautioned her that it was just the onset because her critics have as well started conducting an investigation with her colleagues under the administration of former president Benigno Aquino III.
"Umpisa pa lang 'yan, senator," her sources, according to her, would say.
READ ALSO: De Lima reacts to Duterte's comments; this is what the president told her
(That's just the beginning, senator.)
De lima is set to head Senate probe on Monday and Tuesday to investigate extrajudicial killings and the bloody war on drugs happening under the administration of Duterte. - Kami Media
RELATED: De Lima on Duterte's allegations: There's a bit truth but, mostly exaggerations
Source: Kami.com.ph