- The United Nations has expressed its concern over the extrajudicial killings of drug pushers, stating that they would send an observer to investigate
- President Rodrigo Duterte said that he would whack the head of the UN representative
- Duterte claims that the UN should investigate other more serious issues rather than focusing on his war on drugs
President Rodrigo Duterte slammed the United Nations observer who will be investigating his war on drugs campaign.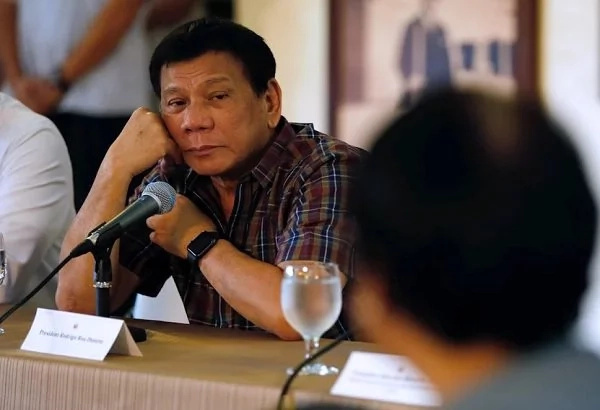 Duterte stated that the United Nations has no business in the Philippines.
"While I really do not know who's going to come here for that, I am going to whack him in the head," the President said in a statement during the anniversary of the Philippine National Police at Camp Crame.
READ ALSO: 'Invitation to investigate accepted' – UN expert after Panelo dared UN to come
Duterte complained that the UN should only investigate criminals. He further added that if the UN representatives indeed visits the Philippines, he would not receive them warmly.
"Do not investigate us as if we are criminals. Don't ever do that… I will not receive you warmly in this country. But if you come here, explain or maybe hear about the happenings on criminals or see (for) yourselves," Duterte said.
The President defended his war on drugs, stating that his campaign targets criminals. He pointed out that the UN should only investigate genocide and the killing of vulnerable people like children.
READ ALSO: Malacañang under fire for 'trashy' tabloid
Furthermore, Duterte claimed that the UN was easily swayed by the critics of his anti-drug campaign. He warned the UN to not interfere in his government's affairs.
"I would like also to just say why would the United Nations be so easily swayed into interfering in the affairs of this republic?" he asked.
He also questioned why the UN was focusing on his policies, given that there were more pressing issues like the Syrian conflict. Duterte cited the Middle East, where many have lost their lives due to suicide bombings.
"I have yet to see the United Nations complaining publicly, even not criticizing countries who are into bombing villages and communities, killing everybody there including the goats and the cows and the dogs," Duterte said.
READ ALSO: Ever heard of 'karma'? Look at Leila De Lima says Revilla
President Duterte swept the elections on the platform of eradicating drug related crimes within the first 6 months of his presidency. Since then, hundreds of alleged drug dealers have died, and thousands of drug users have turned themselves to the authorities in fear of becoming victims of extrajudicial killings.
The United Nations expressed their concern on Duterte's methods, which empowers the authorities to use any means necessary to eradicate drug dealers and related crimes. – Kami Media
Source: Kami.com.ph