- On Thursday, August 19, Malacañang Palace released its first-ever government-sponsored tabloid called "Mula sa Masa, Para sa Masa"
- The tabloid, after its first day out in the market, is yet to receive some good words from the netizens
 -An initial copy of 5,000 is expected to go into circulation for free in selected areas in the country
Instead of receiving positive feedback, the launch of the maiden issue of Malacañang's first-ever tabloid "Mula sa Masa, Para sa Masa" received the ire of the netizens one day after it was launched on Thursday, August 18.
The newspaper, a project meant to inform the public of the status of President Rodrigo Duterte's drug war, received online backlash from the masses for its 'trashy' articles.
Unfortunately, the articles published in the maiden issue of the 8-page official government newspaper were 'cringe-worthy' - which did not sit well with the netizens.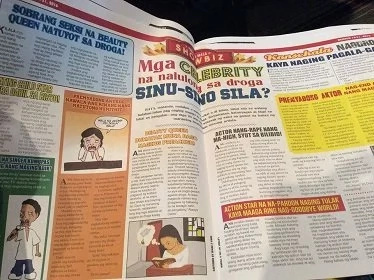 According to them, the titles and the content of some articles found inside were "trashy", "cheap", and are not worthy of being in a government-funded newspaper. Some netizens were also angered that the content showed journalism at its lowest, which they deem as a waste of taxpayer's money.
READ ALSO: Duterte tabloid offered for FREE
Some of the articles were entitled, "Aktor nang-rape nang ma-high, syut sa Bilibid", "Sobrang seksi na beauty queen natuyot sa droga", 'Action star na na-pardon naging tulak kaya maaga ring nag-Goodbye World" and "Beauty queen bumatak muna bago naging preacher" looked like they were lifted off some sleazy papers.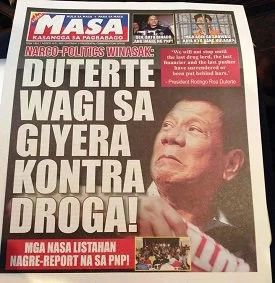 Social media users vented out their anger and frustrations over its poor journalism and said that the taxpayers' money could have been used differently, or at least put in a better tabloid.
One angry netizen had added a comment on the PTV page where the tabloid was shared saying, "So this is what journalism looks like now. It's bad enough that it's hard to find brilliant stories these days. And now this. You're propagating stupidity using our own money, Philippine government."
READ ALSO: Duterte to ISIS: I can do better
From other disappointed netizens came the following comment:
"What are rumor mongers are for but to rumor their fellow rumor mongers, this government is a shame to humanity. Even the religious ones are supporting this trash."
"I refuse my tax money to be spent this way. The people deserve better than this trash!" 
"Putcha! dito napupunta ang pera ng bayan sa pipitsuging dyaryo na puro panguuto lang sa tangahanga ang magiging laman?" - Madam Claudia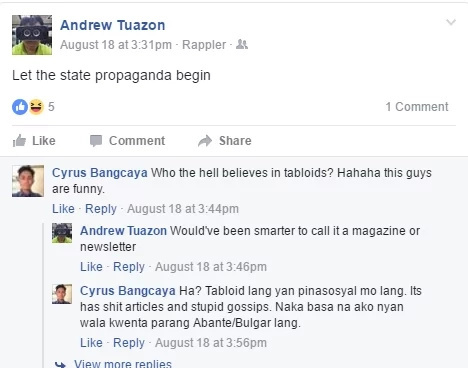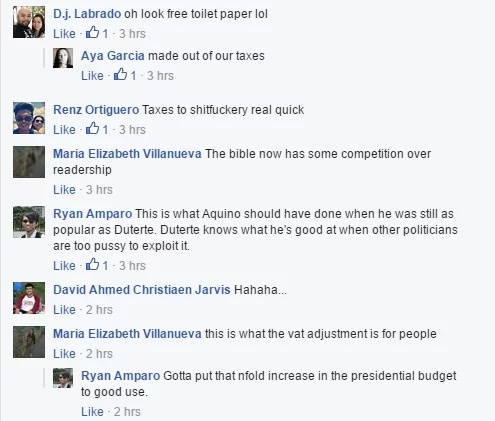 READ ALSO: Duterte: Citizens from other countries ruin the Philippines with drugs
The government-sponsored tabloid is expected to be released bi-monthly with 5,000 initial copies. The tabloid is also free and after the printing of the initial 5,000 copies, have been rolled out in selected areas via the Philippine Information Agency (PIA).
The maiden issue released on Thursday showed  President Rodrigo Duterte claim success against their fight on illegal drugs on the front page.
According to Presidential Communications Office (PCO) chief Secretary Martin Andanar, the tabloid is expected to appeal to the masses as it also contains an entertainment section aside from news about the drug war.
RELATED: Palace dismisses martial law fear
Source: Kami.com.ph