- Former Senator Bong Revilla Jr. speaks about the issues that Senator Leila De Lima is facing
- Revilla tells De Lima that this is her 'karma'
- Revilla is been one of the former senators that De Lima sent to the PNP Custodial Center when she was still the Secretary of DOJ 
Former Senator Bong Revilla Jr. joins the bandwagon and shared his two cents regarding the Duterte - De Lima spat that has recently been gaining a lot of hype - both in public and in social media.
In his statement, the former Senator said, "Senator de Lima, walang takas sa karma. You dish it like the self-righteous person you are but act like a victim when you're on the receiving end. Kaming mga kalaban niyo, ginawan niyo ng kuwento at dinurog niyo ang pangalan at pagkatao ng ganun na lang."
(Senator De Lima, no one escapes 'karma.'  You dish it like the self-righteous that you are but you act like a victim when you're on the receiving end. For us, your adversary, you made up stories and crushed our reputation and personalities just like that.)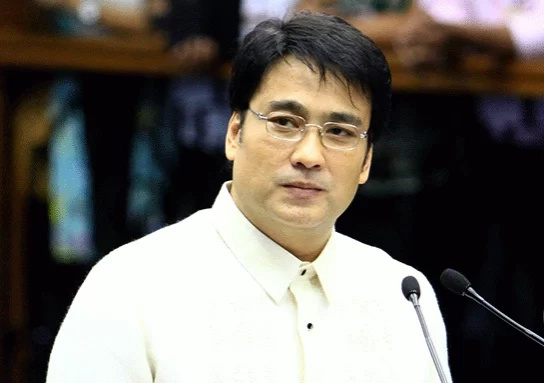 READ ALSO: De Lima on Duterte's allegations: There's a bit truth but, mostly exaggerations
The former senator also gave an advice to Senator De Lima.
"Kaya ngayon, ang masasabi ko lang, sagutin mo nang diretso ang mga paratang sa 'yo. Tapos na ang ilusyon mo. Harapin mo ang katotohanan," Revilla said.
(Now, all I can say is, answer all the allegations directed at you. Your illusion has ended. It's time to face the music.)
READ ALSO: Netizens thought this guy is De Lima's driver. Find out who he really is!
"What goes around comes around," Revilla concluded.
Senator Leila De Lima had been the Secretary of the Department of Justice (DOJ) when former Senator Bong Revilla Jr., together with former Senator Jinggoy Estrada, was implicated in the Priority Development Assistance Fund (PDAF) scam masterminded by Janet Lim-Napoles.
Revilla's alleged participation in the pork barrel scam is the reason that he has been spending the last two years and two months at the PNP Custodial Center in Camp Crame. Pogi — Revilla's alias — had been charged with plunder at the Office of the Ombudsman in September 2013.
RELATED: Gov't officials back up De Lima
Source: Kami.com.ph