– Kim Kardashian lost 70 pounds of weight and now use every moment to show her love for her slim body
– Couple videos from her Snapchat proves that she is still a queen when it comes to beautiful curves and body
Kim, 35, has credited her stunning weight loss to a strict diet and a nonsurgical tummy tuck.
And she simply cannot stop flaunting her body as she revels in her achievement following the birth of second child, son Saint, in December.
READ ALSO: President Obama's daughter twerks on camera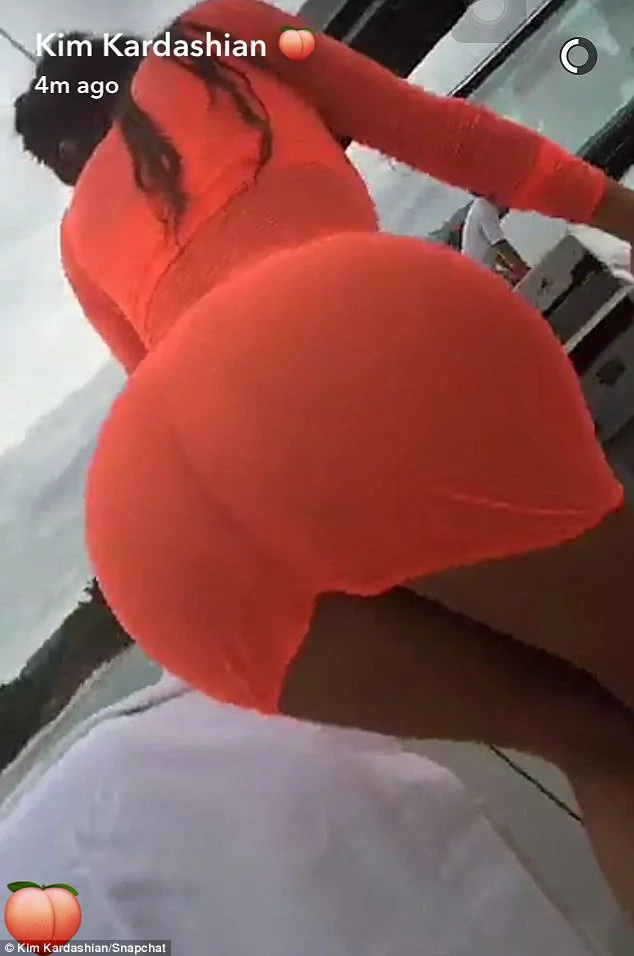 Before heading out to sea, Kim had shared several Snapchats of herself wearing very high-cut bright orange panties and a long-sleeve top that accentuated her ample bosom.
Now she is on vacation in Mexico with her friend, and you can see how she truly enjoys every single moment of it.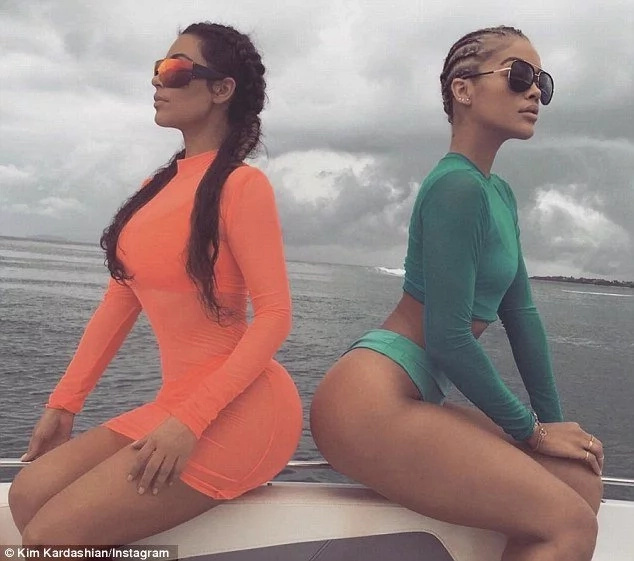 READ ALSO: Cara Delevingne caught partying with naked men on her b-day
Videos show her jetskiing, twerking and having good time on camera. And each of two clips proves one point – she is still a booty queen, and Kanye West got himself a very beautiful wife.
READ ALSO: Watch awesome video of Emily Ratajkowski getting her ass grabbed!