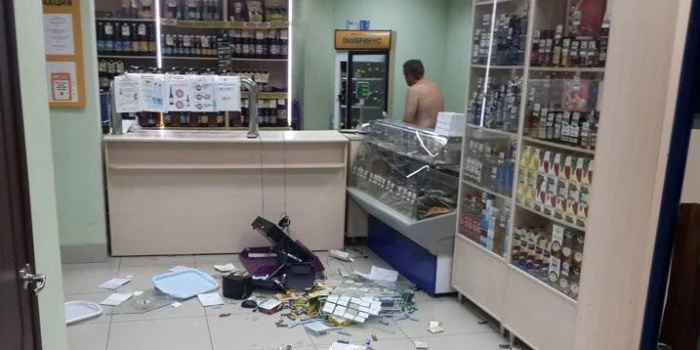 - In Russia, a naked man ran into a store and starting breaking everything in sight
- He was only stopped by the police who took him to a mental asylum
- Currently not much is known about the man's motivations and if he really is mentally insane
In Russia, a naked man burst into a shop and began breaking everything in sight.
The shop was working as usual when suddenly a naked man burst inside and began breaking and smashing everything that could be broken and smashed.
READ ALSO: I have loved the stars too fondly to be fearful of the night
"He was screaming at the cashier and even trying to hit her. I tried to stop the hooligan but he spat at me!" a witness reported. The witness knew then that it was impossible to calm the man down so he just called the police.
The police stopped the hooligan and took him to an ambulance to the closest nuthouse. The man was reported to be 41 years old and the reasons for his actions are still being investigated.
READ ALSO: When you see these twins's umbilical cords you will be shocked 
READ ALSO: VIDEO: Caregiver attacks and abuses 94-year-old woman