Graft Charges Filed Against Former San Juan Mayor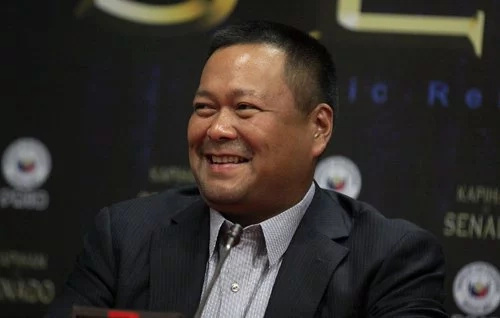 Criminal charges were filed against Senator JV Ejercito and 19 other former and incumbent San Juan City officials before Sandiganbayan on Wednesday, March 30, 2016.
The criminal charges filed by the Office of the Ombudsman were graft and technical malversation in connection to the P2.1 Million calamity fund that was used in procuring high-powered firearms during the senator's term as mayor in 2008.
The Ombudsman in a separate interview has said that JV Ejercito is liable for any violations concerning Section 3(e) of the Anti-Graft and Corrupt Practices Act or Republic Act No. 3019 for the purchase of firearms.
Other members that the Office of the Ombudmsan has also found probable cause for violation are the following:
In one of his statements, Ejercito has said that the case will not push through, and that he is working with his lawyer, Sigfrid Fortun towards filing for a motion of reconsideration with the Ombudsman.
He also questioned the timing of the filing of the case, as he notes that as the complainant is anonymous, the act is "no doubt, politically motivated."
The questioned purchases of high-powered firearms in 2008 included 3 units of model K2 caliber 5.56mm sub-machine guns, and 17 units of Daewoo model K1 caliber 5.56mm sub-machines guns, for a total amount of P2.1 million.
Read also : JV Ejercito charged for irregular firearms procurement in San Juan
photo from senate.gov.ph
Source: KAMI.com.gh