Isolated Lanao del Sur towns connected after 6 decades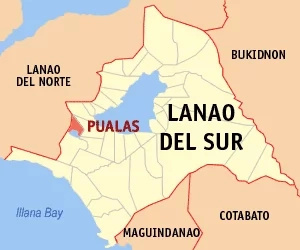 Isolated Lanao del Sur towns connected after 6 decades
How many sitting presidents does it take to build a road? Just this month, a 75 kilometer two-lane road has finally connected the isolated Lanao del Sur towns Wa-o Amai Manabilang to the capital, Marawi city.
Inefficient travel time
The new road, formally inaugurated by Lanao del Sur governor Mamintal Adiong Jr., stretches 75 kilometers and connects Wa-o and Amai Manabilang to Marawi. It significantly reducedthe travel time from an excruciating 8-hour, multi-pit stop journey through small towns, to a tolerable one hour and a half. We're talking about 8 hours just for private vehicles. It takes more time if you're using the public transportation.
The reason why it takes so long to reach those towns is the many pit stops it takes through many towns. Wa-o is just 55 kilometers from the capital, but the actual kilometers you would have to trek would be a whopping 400 kilometers, more or less. You would need to pass through the towns of Lanao del Norte, Misamis Oriental, Cagayan de Oro, as well as Bukidnon!
From Diosdado Macapagal to Benigno Aquino III
The project to build the road to connect to the capital started around 1950s spearheaded by Senator Ahmad Domocao Alonto Sr. The initial funding for the project only started in 2011, valuing P485 million, and the construction started in 2012.
Now, this year, the project is nearing completion. Department of Public Works and Highways in Northern Mindanao engineer Mickey Macabantog says that of the 75 kilometer road, only 4.5 kilometers remain to be concreted. The budget got an additional P255 million last January. At that time, 11.6 kilometers were unpaved, but after 3 months, less than half of that is unpaved thanks to the increase in budget.
They are currently lobbying for another P152 million in order to modernize 5 bridges. These bridges are connected to the national highway. These bridges are currently made of concrete, and need to be upgraded to steel in order to make it comply to standards.
Good for the economy
Lanao del Sur public information officer Jennie Tamano said that this project opens up new possibilities for the economy and the people. For starters, it would reduce the costs of transporting goods to and from the towns of Wa-o and Amai Manabilang. Agricultural prospects and stability will increase, because of the ease of access. In the long term, tourism can help aid in the income of the city's residents.
"This road will open access for our farmers in the province to transport their produce to Bukidnon, Davao, and Cotabato regions," Tamano said. "It would cost less for us to transport our goods to other regions. It also opens new opportunities – economic, agricultural, and tourism prospects would bring more work and development opportunities for the people." said Tamano.
Source: KAMI.com.gh