- Davao City Mayor Sara Duterte revealed that she is seven weeks pregnant with triplets
- Duterte said that she can continue working as a mayor but she cannot go to crowded places because of her delicate pregnancy
- Sara Duterte has two children and has been married to lawyer Manases Carpio since 2007
Are you wondering why Davao City Mayor Sara Duterte is rarely seen in public these days? In a statement from Duterte read by city information officer Jefry Tupas, the daughter of President Rodrigo Duterte is seven weeks pregnant with triplets.
"On this happy note, I would also like to share with you the news that I am pregnant and cannot join you in merrymaking activities. We are expecting triplets and they are doing well on their 7th week," Duterte said.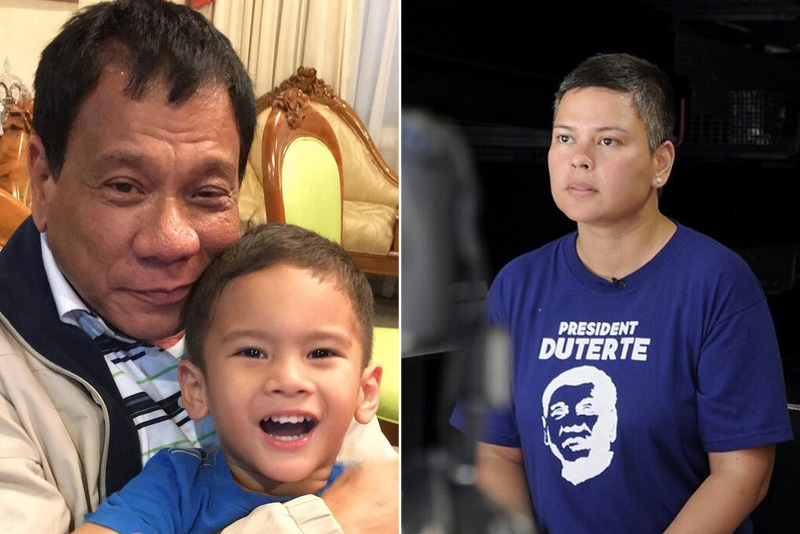 READ ALSO: VIDEO: Bato faces the Senate; admits that PNP is probing 899 vigilante killings
The Davao City Mayor added that her pregnancy is very delicate. But despite this, she said that she will still be able to perform her duties as a mayor.
However, Duterte explained that she will not be able to interact with crowds due to her doctor's advice. "I will continue to work until I am allowed by the doctors to do so, however, I have been advised to avoid crowded places to lessen the chances of acquiring infections. I maybe physically weak but rest assured that I am on top of the situation here in our city," Duterte said
READ ALSO: Duterte vs De Lima WAR: 10 important things you NEED to know This pregnancy was also the reason why the 38-year-old mayor was absent from his father's first State of the Nation Address (SONA) held on July 25. Sara filed for a leave of absence from July 1 to July 22 and had Vice Mayor Paolo Duterte, her brother, become the acting mayor of Davao City.
Sara Duterte has been married to lawyer Manases Carpio since 2007. They have two children – 7-year-old adopted daughter nicknamed "Sharky" and a 3-year-old son named nicknamed "Stingray."
READ ALSO: Duterte challenges De Lima: 'Change me if I'm LYING'
Source: Kami.com.ph