"For kings and all who are in high positions, that we may lead a peaceful and quiet life, godly and dignified in every way." - 1 Timothy 2:2
In times like this, when we live to see our nation's leaders destroy each other and the citizens' moral fabric gets torn apart, we must all gather together - to seek the sanctuary of the Lord's grace - that we may find our way back under His protective and guiding hand.
Oh God, our Father, we thank You for the many blessings that You shower upon us every single day,
all of which are over and above all that we could ask or think or even deserve.
We thank You for the abounding mercy and loving-kindness that You bless us with.
For making and redeeming us from all our sins, thank you, our Father.
Lord, we know how miserably we've failed you as we sought to live our lives apart.
We are sorry for falling into the moral decay of our souls, for our own rebellious sins.
Forgive us, o Lord, for our ungrateful hearts and foolish ways.
Look down on us in grace, we pray, and help us repent, return, and remember You, our Father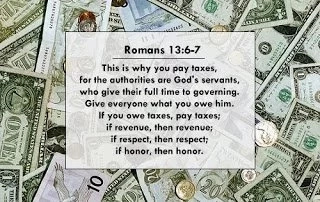 Lord, have mercy on those that are governing our nation,
Help us turn from our wicked ways as we plead forgiveness for our many sins
Create in us a clean heart, with purified thoughts
Guide us in Your grace that we may honor Your name
Lord, we pray that You oversee the decisions our nation makes in high places.
Please frustrate discussions and decision our leaders made in secret places.
Guide them in Your grace, dear Father,
that they may serve the nation in accordance with Your will.
Pity Your creations, o Lord, and draw us back into Your loving arms
Please restore our humanity - although we do not deserve Your grace
Look down we pray, for our leaders and our nation
Help us live our lives in the glory of Your name.
This we pray in Your holy name, o Lord.
Amen.
- Kami Media
RELATED: Petitions for the country's leaders amidst the word war
Source: Kami.com.ph