- Senator Leila De Lima was accused of having a relationship with his driver and that she has even provided a house for him
- Her driver, Ronnie Palisoc Dayan is reportedly residing in the province of Pangasinan where his house is also located
- President Rodrigo Duterte said in his earlier statements that a female senator who is involved in illegal drug activities has funded her driver's house construction; Duterte later identified Senator Leila De Lima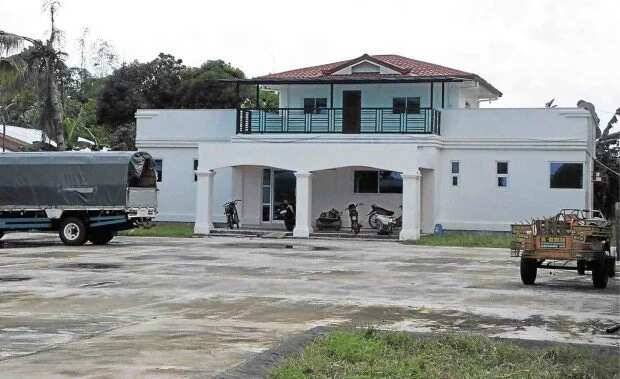 This is where Senator Leila De Lima's driver allegedly lives.
The two-story white house was erected in Barangay Galarin in the town of Urbiztondo in Pangasinan.
President Rodrigo Duterte accused on Wednesday De Lima of having an affair with her driver Ronnie Palisoc Dayan, who reportedly collected money from drug lords for her electoral campaign.
The Galarin neighborhood remains silent on Duterte's allegations that the white house where Dayan allegedly lives was funded by the senator.
READ ALSO: Hontiveros defends De Lima; here's what she told Duterte
Nevertheless, the neighbors revealed that Dayan also has an orange bungalow just a hundred meters way from where the two-story house is located. The house was built just last March this year.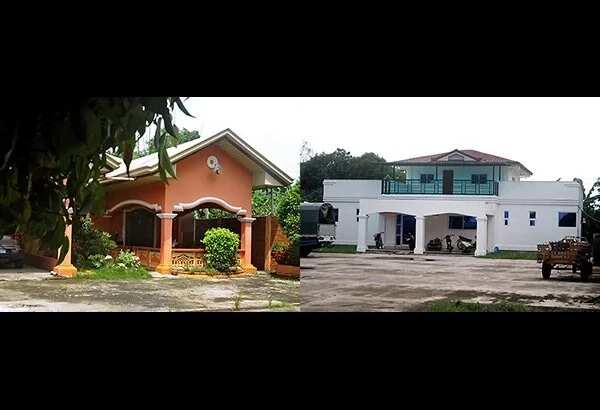 Rodolfo Licuanan, the barangay captain of Galarin, said that the orange house is occupied by the children of Dayan.
"Dayan has two married children with their own families, while hs youngest child is still in high school," Licuanan stated.
When asked whether the white house was De Lima's gift to his driver, the village chief can't either deny or confirm.
"I don't know," he said as he shook his head at the same time.
READ  ALSO: Duterte on his tirade against De Lima: I already have evidence
However, Licuatan narrated that the former human rights commissioner used to stay in Dayan's house when she was in the town.
"I knew she was around because people would tell me that she was here," he recalled when De Lima was still the secretary of the Department of Justice (DOJ).
According to him, De Lima visited last December and handed out gifts.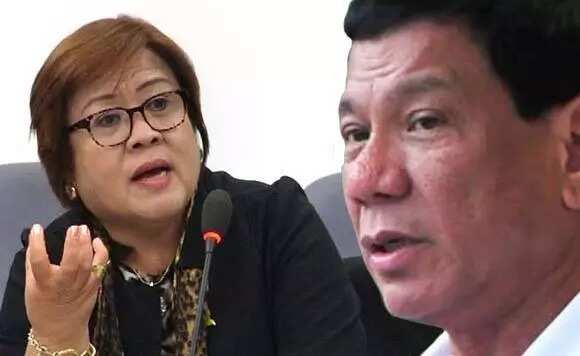 "A little cash, P50 for the children and P100 for the adults. But she did not go around; it's the people who went to the house," he noted.
One of the residents said they would see De Lima and Dayan buying food at the public market.
"We would see them on weekends. She would arrive on a Saturday and leave on a Sunday," said the resident whose identity is withheld.
READ ALSO: De Lima reacts to Duterte's comments; this is what the president told her
Meanwhile, Alfredo Lumibao, the uncle of Dayan, said he's not knowledgeable of the private lives of his nephew and De Lima when asked about Duterte's claims.
"I know nothing about these accusations, but I am certain the Dayans are a peace-loving family," Lomibao remarked. - Kami Media
RELATED: (FULL TEXT) De Lima to Duterte: 'Tao lamang din po ako'
Source: Kami.com.ph