- President Rodrigo Duterte attacked Senator Leila de Lima for her 'immoral' ways by using drug money collected by her driver-slash-lover for her campaign
- In a recent interview, he said that he would not release the information about the senator if it was not real
- De Lima responded to the president's tirades by requesting him not to drag her colleagues and family in his 'character assassination' of her
The hostility between President Rodrigo Duterte and Senator Leila de Lima continues as the president has responded to the speech of the headstrong senator.
In the latest episode of the 'national telenovela', as Presidential Communications Secretary Martin Andanar put it, Duterte stated that he would not claim what he said about Senator Leila de Lima if it were not true.
Earlier this week, he lambasted the senator, calling her 'immoral' due to her affair with her driver who supposedly collected money from drug lords in New Bilibid Prison during her term as the secretary of the Department of Justice's (DOJ).
READ ALSO: Did De Lima give this house to her driver?
He added that the drug money she has collected was used during her campaign last May.
In response to the tirades hurled at her, the senator held a press conference on Thursday asking the tough-talking president to spare her co-workers and loved ones from his personal attacks.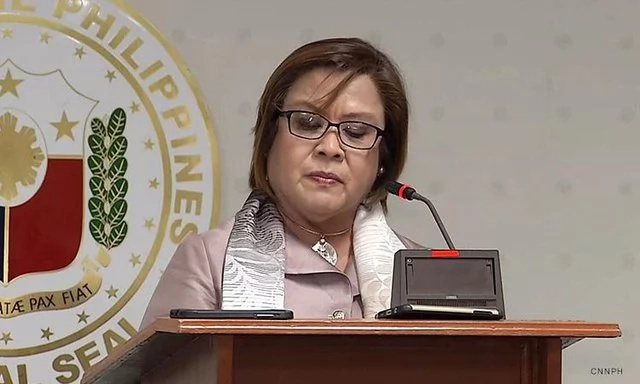 (photo credit: cnnphilippines.com)
However, her position comes with the territory as being a public official means that her life is also open to the people she serves.
READ ALSO: Leila de Lima is more than just a feisty senator; FIND OUT everything about her
"If you're a public official, your life is an open book," Duterte said in an interview during his visit at Camp Sioco in the city of Awang in Maguindanao yesterday.
He confidently stated that he has witnesses to back up his information, which included her driver, Ronnie Palisoc Dayan.
He also thought that he did not go overboard on revealing what he knew, but said that De Lima was the one who reacted in such a manner. Despite his previous statements, he has given her a chance to defend herself which she did on the same day as his latest speech.
READ ALSO: Conduct unbecoming, chilling effect – Solon describes Duterte's De Lima tirade
The president then challenged reporters to confirm his statements by checking on the senator's records when she was still in DOJ and the Commission on Human Rights (CHR) which she also headed during her previous term.
"You want to know the truth? If I was lying, you can change me," was his bold statement.
It has been known that the senator has pushed for inquiries regarding the killings made in Duterte's war against drugs. Sides were taken until the president conceded, giving into De Lima's request. He has also directed the Philippine National Police (PNP) to conduct their own inquiry into the alleged killings.
READ ALSO: (FULL TEXT) De Lima to Duterte: 'Tao lamang din po ako'
Recently, however, the senator blamed the police for summary killings despite her lack of evidence.
"She accuses the police of doing such things when policemen were getting killed [in antidrug operations]," Duterte said.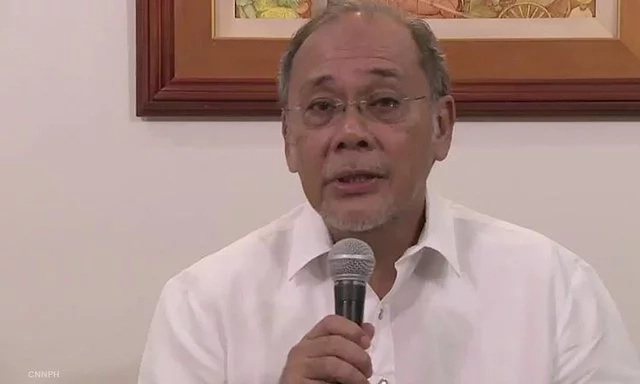 (Photo credit: cnnphilippines.com)
Another notable factor of this tirade is that De Lima's Senate inquiry will happen next week, and according to presidential spokesperson Ernesto 'Ernie' Abella, her comments about Duterte's anti-drugs campaign might have been the reason why the president retaliated.
READ ALSO: Duterte on his tirade against De Lima: I already have evidence
"Apparently, PRRD [initials of the president's name] is appalled by Senator De Lima's history of jumping to conclusions about the President's culpability without sufficient evidence, lack of appreciation of the magnitude of the menace, and taking the opportunity to grandstand in spite of the gravity of the situation," he said.
Presidential Communications Secretary Martin Andanar also agreed with Abella's statement and defended the president's actions towards De Lima.
"Maybe the President has had it already with all of the negative comments of Senator De Lima on the war on illegal drugs. Maybe the President has lost his patience, which was why he said what he said."
READ ALSO: Netizens go CRAZY over PNP probe vs De Lima's driver; SEE their reactions
He added that Duterte has access to all kinds of information but did not say if they were from reputable sources.
Salvador Panelo, on the other hand, has commented on De Lima's speech.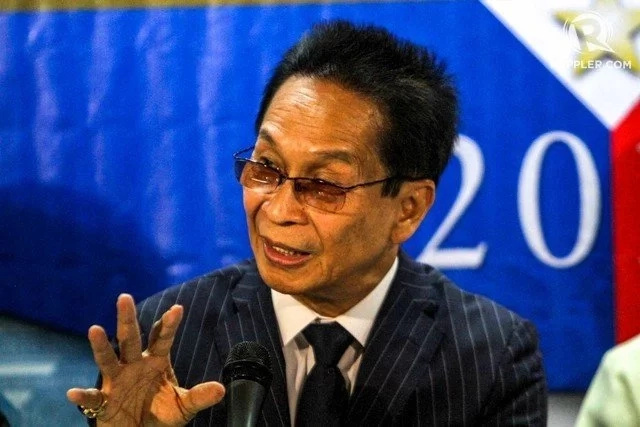 (Photo credit: rappler.com)
"In the press conference she called (on Thursday), she did not deny or refute the information. Character assassination predicates the adverse information on the conduct of a person as being false."
He advised the senator to just confirm if the information revealed was correct or not.-Kami Media
READ ALSO: Netizens react to DU30-De Lima's war; here's what they think about their clash
Source: Kami.com.ph