— Youtube comedy duo BriaAndChrissy that consists of two lesbians filmed this fun-as-hell footage
— Four shy & nervous gay men agreed to touch woman's "pussy" for the first time
— One of them said that vagina "is like a partially deflated balloon"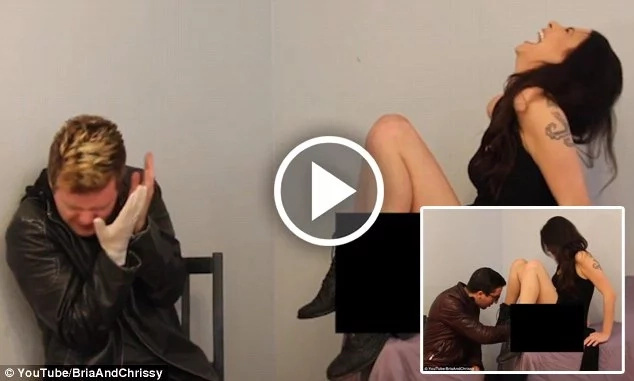 Touching a woman's vagina for a gay man is not something they have a desire to ever fulfill.
Nevertheless in a new video from American comedy duo BriaAndChrissy, four guys —all gay men who have never before touched vagina — decided to do it.
The video, which garnered more than 22 mln views, boys were literally scared to touch it. But, shortly after some of them were really interested in it.
"Let's hope I don't lose a finger,", one of them says. "It feels like I just petted a small animal," another adds.
"It's more like a tribble from Star Trek than anything else,", one states.
If you want to hear more funny phrases from gay men touching woman's vagina, watch the video below.
Source: Kami.com.ph