- An old man from Davao City went viral after a video of his work was posted on social media
- This man makes miniature, high-quality bahay kubos from indigenous materials and puts them inside glass bottles
- His story has touched a lot of people who, in return, have looked for means and ways to help him promote his livelihood
An old man doing some intricate design in a glass bottle went viral after his video was posted on social media.
A Facebook page revealed that the old man makes small versions of bahay kubo out from indigenous materials and puts the crafted item inside a narrow-necked glass bottle.
He is from Davao City and is often seen at Sequel, near Holy Cross of Davao College, Sta Ana Avenue, doing what he does best.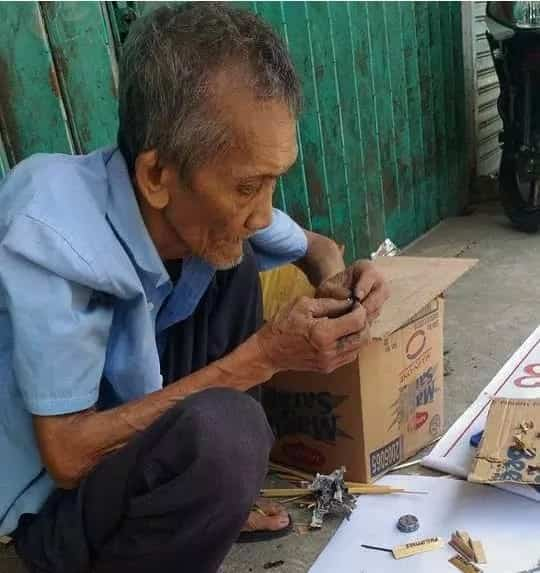 READ ALSO: PHOTO: Dad with no legs lifts heavy sacks for work; his AMAZING story will INSPIRE you!
According to Trending Pinoy Videos, this old man can be found in the same area every day, making these bahay kubos and selling them for a relatively cheap price -- Php80 or less than $2.00.
Many believe that the price is really cheap considering the sweat and blood he puts in making these perfect ornamental pieces.
This is why many social media users have reshared his story and have encouraged other people, especially those who are from or visiting Davao, to take time and buy his items.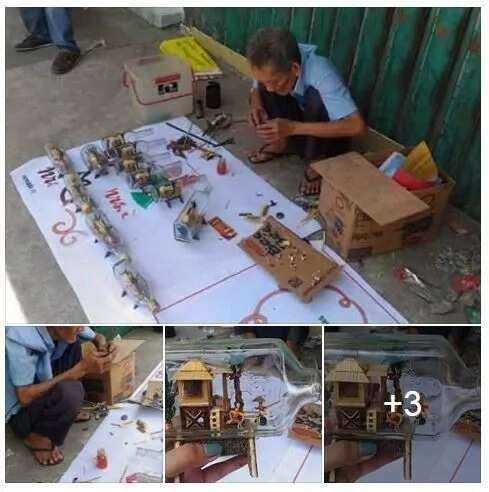 READ ALSO: 3-year-old boy lost almost all of his skin due to this horrendous disease
Other social media users have also called on the netizens who live in Davao to come up with a way to sell his products online so those who cannot go to Davao can still buy his ornamental pieces. Many liked the idea and are hoping to receive follow-up information with regard to this proposal.
On the other hand, other social media users also suggested that since his items are export worthy, he can actually sell it at a much-higher price so he can have more income.
As of posting, one of the videos of the old man posted on YouTube has been viewed at least 7000 times while another one gathered around 2400 views. Facebook reshares, on the other hand, have also reached between 2000 and 3000.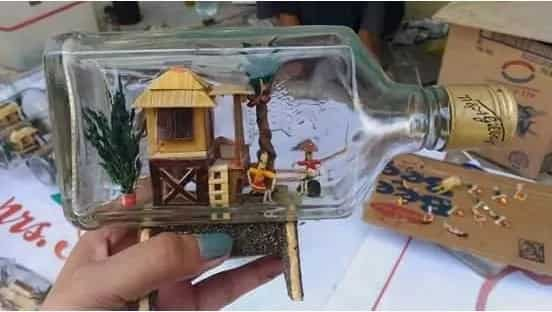 A bahay kubo is a nipa hut that is commonly found in the Philippines, especially in rural areas. -Kami Media
READ ALSO: LOOK! This terminally-ill girl chooses death over life, her reason will surprise you!
Source: Kami.com.ph