Abu sayyaf renewed its threats to behead hostages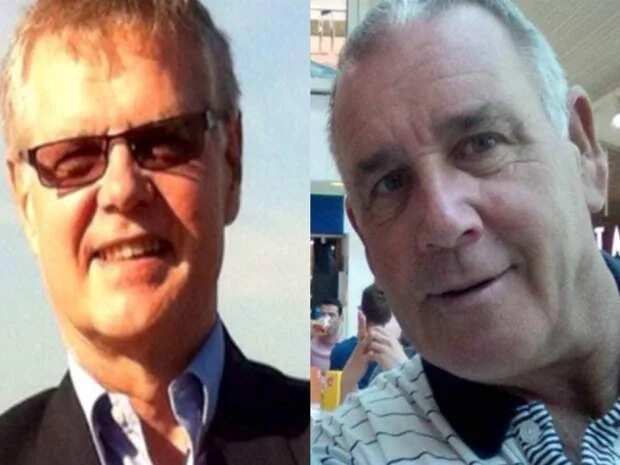 Terror group Abu Sayyaf renewed its threats to kill three foreign nationals whom they captured in Samal Island last September 2015.
In a video released by the group, it said that if the ransom of P300 million is not delivered by April 25, it will carry out its threats.
The 2-minute video was posted in YouTube. The hostages can be seen in the video with machete pointed at their necks.
"Notice to the families, to the Canadian government and to the Philippine government. Now that the deadline of warning is over last April 8, 2016, but still you procrastinate. Now, this is already an ultimatum. Once you don't meet the demand, we will certainly behead one among the four (hostages) this coming April 25 at exactly 3 p.m.", a member of the bandit group said.
Canadian national, Robert Hall, was asked to appeal to the Candian government to help them secure their freedom by paying for their ransom. "I am told to tell you that my ransom is 300 million," said Hall.
Among those who were coaxed to speak were a Norwegian national, Kjartan Sekkingstad, and another Canadian, John Ridsdel. The Filipino national, Marithes "Tess" Flor, who was also captured by the bandit group in a beach resort in Samal Island was not asked to say anything.
The Armed Forces of the Philippines (AFP) earlier maintained that it has a "no ransom" policy.
AFP Chief of Staff General Hernando Iriberri also earlier said that they will not allow anyone to pay ransom to the Abu Sayyaf.
Presidential Communications Development and Strategic Planning Office Undersecretary Manuel Quezon III said last month that he could not give information on the military and police operations to rescue the hostages from the Abu Sayyaf and that the Department of Foreign Affairs was in close contact with the Canadian and Norwegian governments.
Quezon said most countries have a no-ransom policy for kidnapping incidents perpetrated by terrorists.
"You cannot really deal with or pay ransom because that means (allowing) them to get what they want and sow terror further because of financial rewards for their criminality," Quezon said.
The AFP earlier confirmed that a total of 15 foreign nationals are in the hands of Abu Sayyaf. As of Wednesday, April 6, the foreign nationals are as follows:
Source: KAMI.com.gh