- Today is President Rodrigo Duterte's 50th day as the president of the country
- He disclosed that he is doing his very best in order to fulfill all of the promises he made to the Filipino people
- Duterte is the 16th President who won in the last elections with over 16 million votes
Today marks President Rodrigo Duterte's 50th day in power. And as the highest commanding officer and most influential person in the country, he was tasked to assess his own performance.
The President revealed that he does not claim any success; however, he admitted that he has been doing the job he has been voted for the best way he can.
"I would make the assessment na ginagawa ko lahat ng trabaho ko (I am doing my job) because I am paid for it...I am paid and I work," Duterte said.
READ ALSO: Cheers and boos for Duterte's #50FirstDays
"I would just say, I'm trying my very best, period. I do not claim any great success, maybe failures here and there," he added.
Among all of the President and his administration's efforts so far, the most visible is the fight against illegal drugs. As of August 15, this war has yielded 5,632 police operation and 8,623 drug suspect arrests. It has, unfortunately, resulted in 612 fatalities, according to the Philippine National Police (PNP).
The PNP also disclosed that as compared to the same period last year, the crime rate during Duterte's first month as President has lowered around ten percent.
READ ALSO: Duterte on his tirade against De Lima: I already have evidence
It can be recalled that one of Duterte's promises during the campaign period is the suppression of drugs and crime within 6 months. In line with this, the President himself believes that he is still on track and that he is doing the job he was elected to do.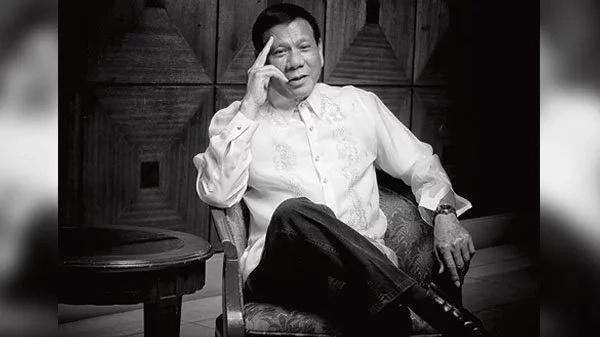 He revealed that he would not be standing in front of the Filipino people if he has believes he is not on track.
For those who criticized him and his efforts, Duterte said that these efforts are his way of fulfilling his promises.
"I got elected and I give to the people what they want. They want a drug-free government? Makukuha nila (They will get it) – drug-free, graft-free," he said.
President Duterte won the May 9 elections with over 16 million votes. -Kami Media
READ ALSO: Duterte: Citizens from other countries ruin the Philippines with drugs
Source: Kami.com.ph