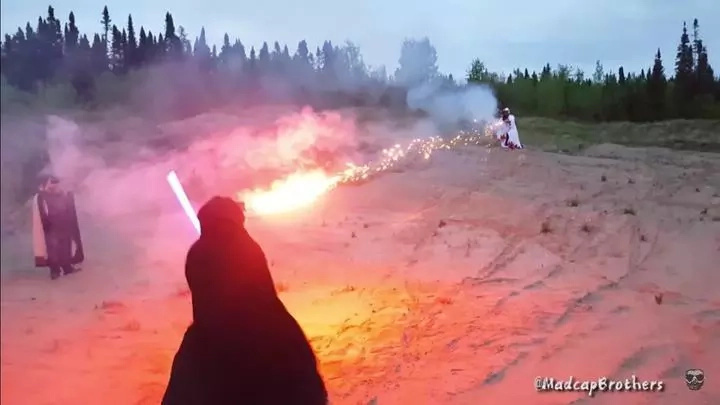 - These two Youtubers have decided to conduct an interesting experiment
- They wanted to test who would have the upper hand in a battle: a lightsaber wielding Jedi Knight or a fireball blasting wizard
- Even though their weapons aren't real it makes for a hilarious video 
Youtubers under the alias 'The Madcap Brothers' have gone out to test how a Jedi Knight would fend against a fire-ball blasting wizard.
Though we know the guy in the robe doesn't have midi-chlorians coursing through his bloodstream, and we know that the wizard is shooting fireworks instead of fireballs, it's a pretty entertaining video.
READ ALSO: This Chinese athlete's dance went viral across the internet
And even though this battle didn't have a clear winner, regardless the Madcap Brothers put up quite a show.
There's even a pretty impressive part where the 'Jedi' knocks a fireball out of the air like a true Jedi Knight would.
Who would you prefer to be? A Jedi or a Wizard?
READ ALSO: Every kid dreamed to do this with a Hot Wheels car!
READ ALSO: When you read why this mom shaved her you will cry
Source: Kami.com.ph