- Runners from the US and New Zealand showed the world what the Olympic spirit really is when both runners collided during the women's 5,000-meter run
- Hamblin from New Zealand fell first and D'Agostino from the US helped her to her feet
- It turned out D'Agostino's injury was far greater, but Hamblin helped her finish the race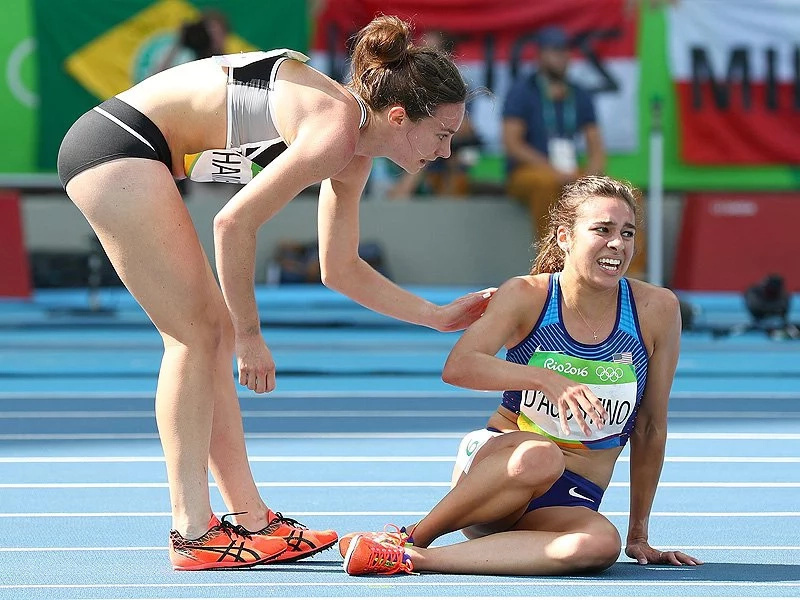 Athletes in the Olympics set their eyes on one thing – the glistening Olympic gold medal. However, there comes a time when the measure of being an Olympian is not achieved by the number of medals hanging around one's neck, but by the spirit that drives athletes to be greater than themselves.
During the women's 5,000 meter semifinal race at the 2016 Rio Olympics, two runners, Abbey D'Agostino from the United States and Nikki Hamblin from New Zealand, showed the world what the Olympic spirit is all about.
READ ALSO: Ilya Zakharov dives to a perfect zero at Rio
Just as the runners were over 3,000 meters, Hamblin tripped and fell on the track. D'Agostino who was closely following behind Hamblin wasn't able to avoid her, and ended up falling as well.
D'Agostino was quick to get up and help the fallen Hamblin. As they resumed the race, D'Agostino fell back, apparently having sustained a greater injury than Hamblin.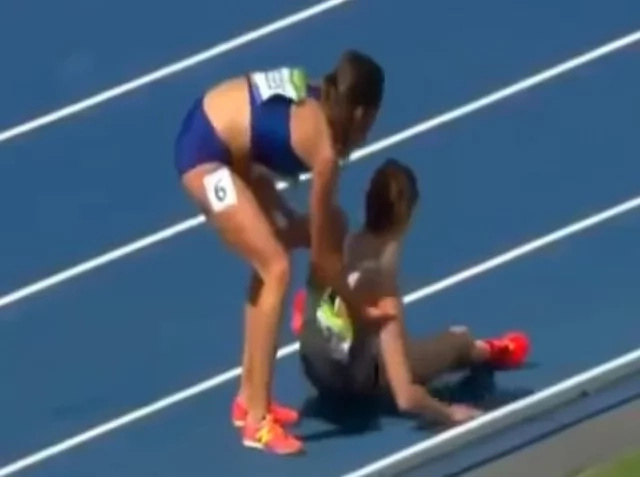 When Hamblin noticed D'Agostino falling behind, she turned around and didn't hesitate for one second to help the latter.
When the crowd saw that historic moment right there happening on the tracks, they cheered!
The resounding cheer was not because they attained the highest record, but because they showed the indomitable Olympic spirit that makes a great Olympian!
READ ALSO: Twin cross the finish line hand-in-hand on the Olympics
A few meters later, D'Agostino fell again, but Hamblin stayed at her side and ensured that she stays on her feet.
As the two women were nearing the end of the race, D'Agostino told Hamblin to go ahead, while she continued to hobble up to the finish line.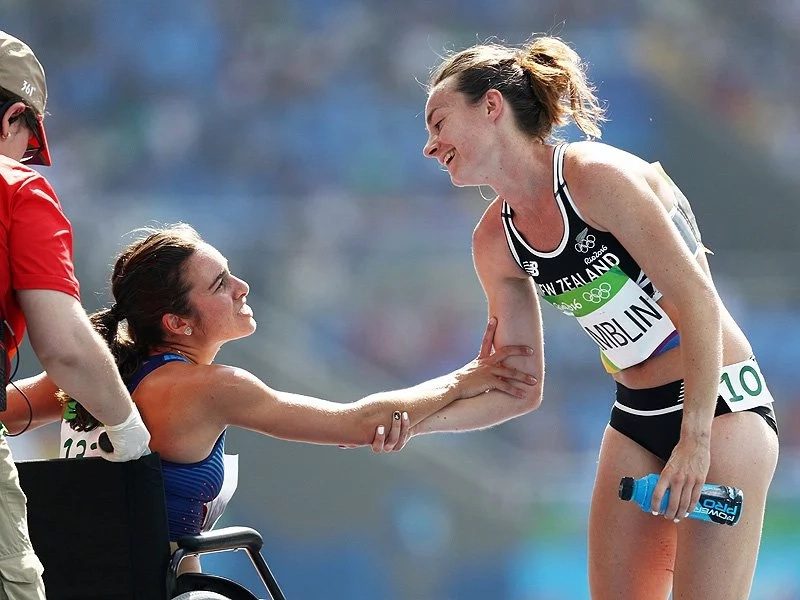 It took two minutes before D'Agostino finally crossed the finish line. She finished last, but she surely was the champion in the hearts and minds of the spectators.
Because of Hamblin's and D'Agostino's hearts of courage, epitomizing the Olympic spirit, they were allowed to advance to the finals. – SD, Kami Media
READ ALSO: This Chinese athlete's dance went viral across the internet
Source: Kami.com.ph