- Legendary basketball coach Virgilio "Baby" Dalupan dies at age of 92 due to pneumonia last Wednesday
- Dalupan's remains will lie in state at the Ateneo de Manila Chapel
- The Philippine basketball industry recognized Dalupan for his great skills which made him win 15 titles during his PBA career
The Philippine basketball industry is heartbroken over the death of Virgilio "Baby" Dalupan, the legendary coach who ruled PH basketball from the 1970s until the 1990s. at the age of 92, Dalupan died at the age of 92 as reported by his daughter Cecile last Wednesday, August 17.
'We were heartbroken. He had been improving after getting pneumonia... but this is too hard,' said Cecile. She further said that his father's body will lie in state at the Ateneo de Manila Chapel.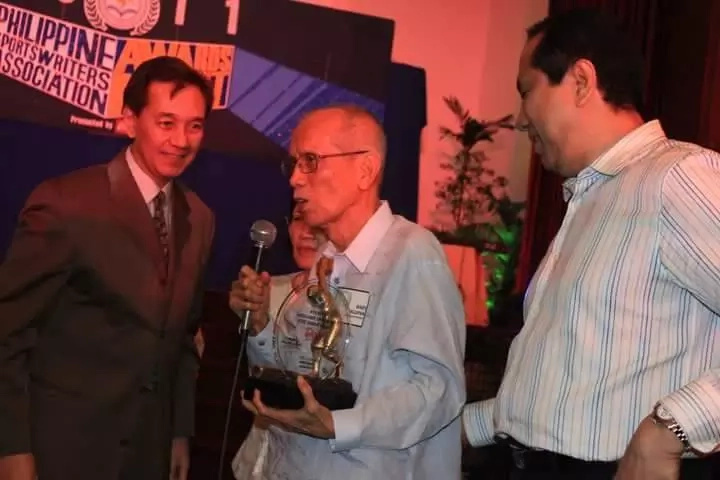 Dalupan made history in Philippine basketball when his University of the East and Crispa teams were dominating collegiate basketball, the Manila Inter-Commercial Athletic Association (MICAA), and the Philippine Basketball Association.
READ ALSO: From HERO to ZERO – former gold Olympian landed in Rio with a perfect flop
Dalupan was characterized by his close friends and relatives as a very humble and caring man.
Dante Silverio, who was Dalupan's great rival in PBA, said, 'He was a tough opponent.' Silverio was the former coach of the Toyota Comets.
'I remember my dad telling me 'If you want to be a good player, play under Baby.' Boy, how much I admired the UE team under Coach Baby,' said Bobby Ruis, who was the guard of the Ateneo NCAA 1968 champion team.
Rius added, 'He thinks ahead... His timing in changing players were excellent, especially the matchup and rotation.'
READ ALSO: A monkey runs loose on a Walmart parking lot
PBA Commissioner Chito Nervasa, a former mentee of Dalupan, has also sent his condolences to Dalupan's family in a released statement.
'To Tita Nenang and family of Coach Baby, on behalf of the PBA community, please accept our sincerest sympathies on his passing. He will forever be engraved in our hearts as the Father of Philippine basketball coaches,' said Narvasa.
With his great skills and expertise in the field of basketball, Dalupan brought glory to the University of the East after winning 12 UAAP titles. He also coached Ateneo in several athletic tournaments. Also, during his PBA career, Dalupan was victorious as he won a total of 15 titles for Crispa, Great Taste, and Purefoods. –Kami Media
READ ALSO: Madonna joins bandwagon, celebrates 58th birthday in Cuba! So much fun!
Source: Kami.com.ph