- A video of a father inventing an unconventional swing for his sons has gone viral
- The swing contrary to what we see in commercial theme parks is made of wood and is more complex than the usual ones
- Netizens expressed their admiration of the father who did what he could to make his children happy despite being penniless
We've all encountered inspiring stories of fathers who are willing to sacrifice their own happiness to make their children happy.
There are stories of those who despite being poor, are still willing to do everything just to make their sons and daughters smile and enjoy what life has to offer.
While most kids today prefer gadgets and products of technology, there are those who, because of certain circumstances, are not capable of buying these cool stuff for themselves.
READ ALSO: Netizens go CRAZY over PNP probe vs De Lima's driver; SEE their reactions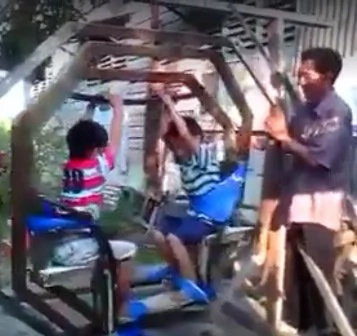 However, for this father,being penniless is not an acceptable reason for his sons not to enjoy their childhood.
A video featuring a father who created an unconventional toy for his two sons has gone viral.
The video which was uploaded on Pinoy Viral Videos' facebook account has been viewed more than 64 thousand times.
READ ALSO: VIDEO: Another road rage incident in Batangas goes viral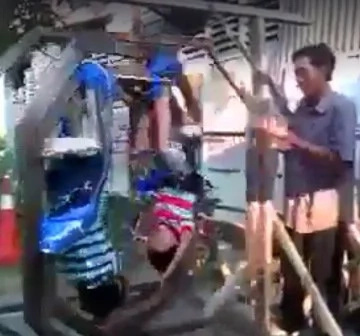 Many netizens expressed their admiration to an unidentified father who undoubtedly is willing to do anything for his sons' happiness despite their situation.
The video features a swing similar with that of what we see in commercial and expensive theme parks, only that the swing which the father built is made up of woods.
The swing is also not like the conventional ones as it appears to be more complex contrary to what we're all used to.
READ ALSO: Doctors were shocked when a 272kg woman gave birth to an 18kg baby!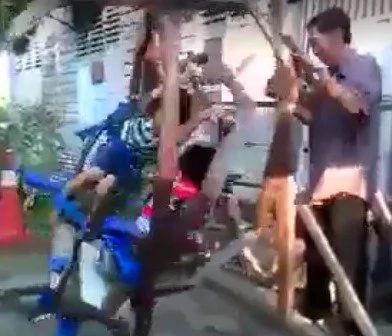 Meanwhile here are some of the reactions of netizens after watching the video



What do you think about this father's invention? Watch the video here. -Kami Media
RELATED: VIDEO: Real-life SUPERHERO rescues old woman and her dog from DROWNING in flood
Source: Kami.com.ph