- BLACKPINK debuted to reportedly replace 2NE1 as female flagship group of YG Entertainment
- The name BLACKPINK means that the girls are not only beautiful but talented as well
- 2NE1 is currently on hiatus and the members are busy with individual projects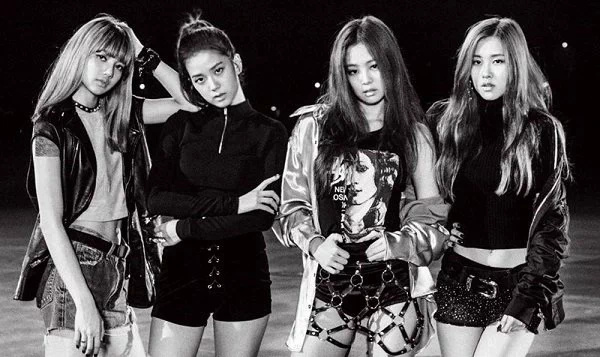 If you are not aware of who or what 2NE1 is, it is the South Korean girl group in which Sandara Park is a member. However, it has been reportedly replaced by a new and younger girl group - BLACKPINK.
READ ALSO: A wild Sandara Park appears! Surprises Pokémon Go players, fans at BGC
The entertainment label handling 2NE1 just debuted another girl group earlier this month called BLACKPINK as 2NE1 is currently on hiatus. The whole Kpop industry anticipated the debuts of the new girl group. It has been seven years since YG Entertainment introduced a female group in the scene.
The group is composed of Jennie Kim, Lisa Manoban, Kim Jisoo, and Roseanne Park. They trained under the label not less than four years.
While YG Entertainment is known for accepting trainees mainly due to talent and not on the visual, it is undeniable that its popularity as an entertainment agency has attracted trainees, even the beautiful and talented ones. Netizens claimed that BLACKPINK has beautiful members in comparison with 2NE1 on their debut.
READ ALSO: LOOK! SCQ's Joseph Bitangcol ties the knot!
Sandara Park joined YG Entertainment and 2NE1 in 2007 when she and her family moved back to South Korea abandoning her career here in the Philippines. After seven years of constantly topping the charts, the group faced many problems.
Member Park Bom was involved in a drug scandal in late 2014 that prevented her from appearing on programs. Youngest member Gong Minzy has left the group in March and is now promoting under a new label.
Meanwhile, Sandara Park is reportedly back in the Philippines for a project with the Kapamilya network. She was chosen as a judge of a reality TV show. Thus, there is a dire need for a new girl group to represent YG Entertainment.
READ ALSO: WATCH: Star circle quest baby-turned-K-Pop star Sandara Park returns to PH
Watch 2NE1's "I Am The Best" and BLACKPINK's music videos below.
Source: Kami.com.ph