- The online community has expressed their views on the possible PNP probe on Sen. De Lima's driver
- President Duterte accused De Lima's driver of going to the Bilibid to collect money
- Netizens were outraged that Duterte made accusations against the driver before the PNP probe could make an investigation
The war between President Rodrigo Duterte and Senator Leila de Lima continues to intensify after the President accused the neophyte Senator's driver of going to the New Bilibid Prison to collect money.
Philippine National Police (PNP) Chief Director General Ronald "Bato" dela Rosa commented on the issue, promising to investigate the involved driver once Duterte gives a formal order.
"To satisfy you, I will conduct my investigation. Sa ngayon, hindi kami nakikialam baka mamaya gawing personal issue against us eh haharap pa naman kami sa Senado (For now, we are not going to meddle because it might be used as a personal issue against us as we face the Senate)," the PNP Chief said.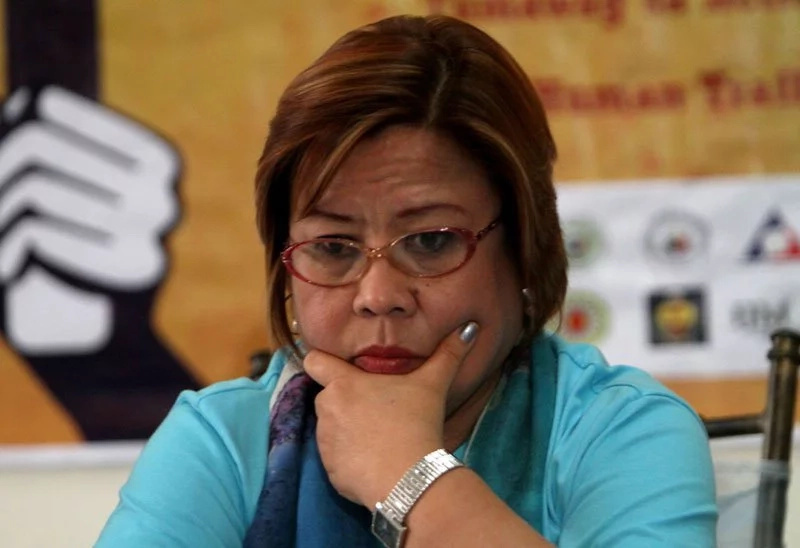 READ ALSO: VIDEO: Did De Lima's driver collect money from Bilibid? Bato vows to INVESTIGATE
With the word war between Duterte and De Lima, the allegations against the senator's driver, the upcoming Senate inquiry on extrajudicial killings, and the possible investigation of the PNP, the netizens are going crazy over the battle.
Teddy Locsin Jr. implied in his Twitter account that there is something wrong about making accusations against De Lima without having conducted a thorough investigation first.
Aurora Pijuan responded to Locsin's Tweet, saying that Duterte did the same thing to the judges and local officials accused of being involved in illegal drugs.
READ ALSO: LP defends De Lima amid DU30's tirades, calls for senate to support the senator
Other netizens pointed out that the Senate inquiry regarding the spate of extrajudicial killings is much more relevant and substantial than Duterte's allegations on De Lima's personal life.
Some netizens also expressed their belief that Duterte uses character assassination against anyone who tries to oppose him.
An online user Tweeted that many Filipinos might believe the accusations against De Lima due to her failure to eliminate the illegal drug trade when she was still the Department of Justice (DOJ) Secretary.
A small part of the online community also lamented that De Lima's driver had become involved in the political battle and was accused without having solid evidence against him.
Which side do you believe?
Share these Tweets with your family and friends! – Kami Media
READ ALSO: House Minority leadership BATTLE to reach Supreme Court! LEARN the details
Source: Kami.com.ph