- A footage of another road rage has gone viral
- The video shows an irate tricycle driver who attacked the driver of what appears to be a four wheel drive vehicle after hitting the vehicle's side mirrors
- Facebook users called out the irate tricycle driver's behavior reminding everyone to just be calm when dealing with matters on the road just like what the driver of the four-wheel drive vehicle did
For the past few days, we've seen news about road rage incidents which led not only to verbal confrontations but also to physical fight and sometimes even death.
Few hours after President Rodrigo Duterte delivered his first State of the Nation Address on July 25, a cyclist was shot dead after a fistfight with a man who was later captured by the police.
Other similar incidents were reported by netizens on various social media channels as well.
READ ALSO: VIDEO: Real-life SUPERHERO rescues old woman and her dog from DROWING in flood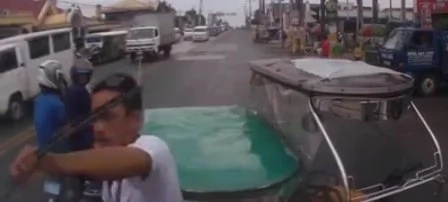 Now, another video of a road rage has gone viral.
The video shows an irate tricycle driver who hit what appears to be a four wheel drive vehicle's side mirror. The driver of the car appeared to have recorded the video through a dash camera.
After hitting the car's side mirror, the tricycle driver then attacked the surprised vehicle driver. The tricycle driver hit the vehicle's windshield and smashed the wiper.
READ ALSO: VIRAL: Funny Pokémon Go memes depicting PH celebrities will make you laugh!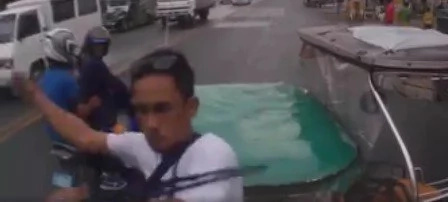 The video was captured by Geremiah Ruther Barros Ngan and is said to have happened in the middle of the road in Sto. Tomas Batangas.
The video has been shared by netizens and now has more than 300,000 views.
Meanwhile, Facebook users called out the irate tricycle driver's behavior reminding everyone to just be calm when dealing with matters on the road just like what the driver of the four-wheel drive vehicle did.
READ ALSO: VIDEO: This couple was separated for 7 years; What they did on their reunion will amaze you!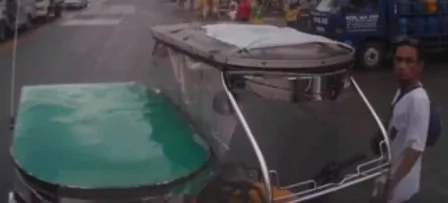 Watch the video here: -Kami Media
RELATED: Is this a proof that Ferdinand Marcos is a HERO?
Source: Kami.com.ph