- On Thursday, August 18, President Rodrigo Roa Duterte reaches his first milestone - his 50th day in the presidential office
- As the President meets his 50th day in office, the Presidential Communications Office (PCO) releases a documentary #50FirstDays - reporting the administration's achievements
- Netizens reacted differently -  to the documentary itself as well as the President's programs and achievements
As President Rodrigo Duterte reaches his first 50 days in office, a mix of cheers and boos welcome the Presidential Communications Office's release of Duterte's #50FirstDays.
The president has reached the first milestone in his presidency - his 50th day - and his communications office released a documentary called #50FirstDays, which details the achievements that he has had since he took oath on June 30. This documentary summarized the state's so-called achievements - in relation to his promises prior to his takeover of the presidential's office.
As the documentary airs, a slew of boos and cheers reverberates online, sending social media abuzz.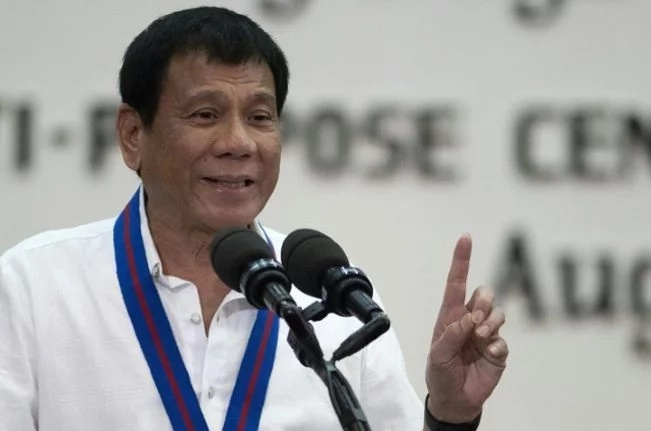 READ ALSO: 5 reasons why Pres. Duterte is the most humble president ever
That the president has achieved so much in such a short time made him receive a low murmur of thanks from netizens.
READ ALSO: Baste to President Duterte: He is a very humble man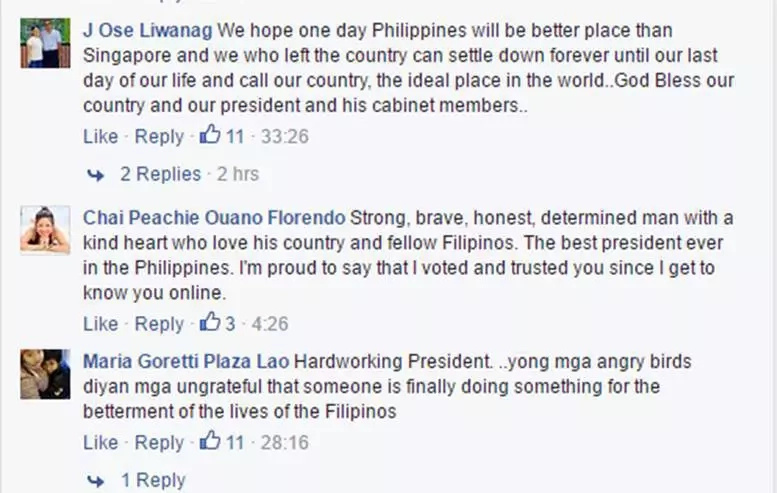 It was probably meant to make the people appreciate the president more - as Duterte's office is hard on its heels just to keep his promises to the Filipino people. It did, to a certain extent. Look!
READ ALSO: Duterte and Reds, in good terms again?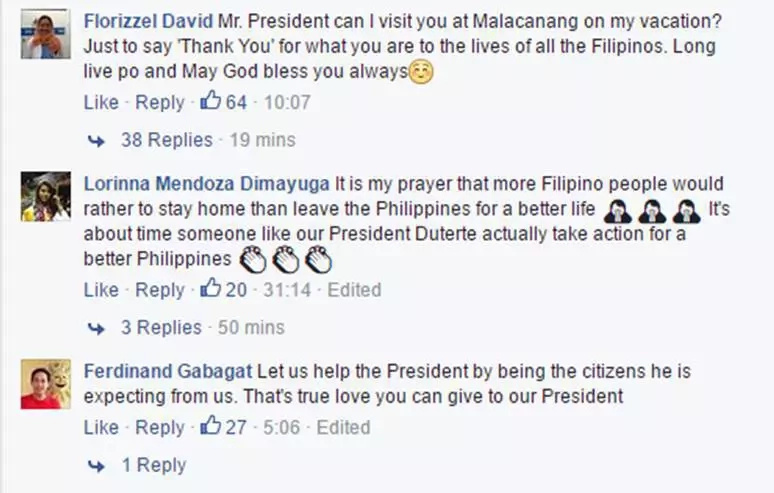 It may have, though it also generated criticisms - both of the things that the administration missed and the documentary and the Philippine Communications Office (PCO)'s announcement.
Here are some of them:
READ ALSO: The forgotten's appeal to the president: Contrasting hell and paradise justice in PH
READ ALSO: Netizens react to DU30-De Lima's war; here's what they think about their clash
Oh, they question the practicality of his projects too. Well, let's hear them:
Some grammar nazi decided to join in the horde of people reacting to the president's documentary. Mind you, the critics are present too.
READ ALSO: Netizens react to Duterte's meeting with the Reds amidst word war
Surely, Filipino humor is bound to show up somewhere as the administration lays out its achievements. It did.
READ ALSO: Duterte slams UN again on his war against drugs
Netizen @mitzi_42 has a question for the President and his staff:
If you haven't seen the video yet, watch it here and share your thoughts with us.
- Kami Media
RELATED: LP defends De Lima amid DU30's tirades, calls for senate to support the senator
Source: Kami.com.ph