- Rep. Teddy Baguilat and his allies are set to file a petition before the Supreme court against the appointment of Rep. Suarez as the new House Minority leader
- According to Baguilat's allies, the Ifugao representative should have been automatically named as the minority leader since he was the second placer in the House speakership race
- They also pointed out that there is evidence that the "super majority" could have plotted the appointment of Suarez over Baguilat in order to have more control in the Congress
Ifugao Representative Teddy Baguilat and his group is set to file a petition in the Supreme Courty to protest the appointment of Quezon Representative Danilo Suarez as the 17th Congress House Minority leader.
According to 1-Sagip Rep. Dante Marcoleta, an ally of Baguilat, they have been forced to go to the Supreme Court because of the allegedly illegitimate appointment of Suarez.
''Talagang lantaran pagbaluktot ng rules namin (They broke our rules explicity.)," Marcoleta stated.
READ ALSO: Rep Baguilat: Constituent convention instead of constituent assembly
The battle for the House Minority leadership began when Baguilat was not named as the minority leader despite placing second to Rep. Pantaleon Alvarez in the House speakership race.
The traditional rules indicate that second placer should be named as the next minority leader. Instead, another election was held by those who initially voted for Suarez and those who abstained from voting during the speakership election. Suarez was named as the new minority leader after that election.
According to Albay Rep. Edcel Lagman, there is evidence that the super majority indeed plotted the appointment of Suarez over Baguilat.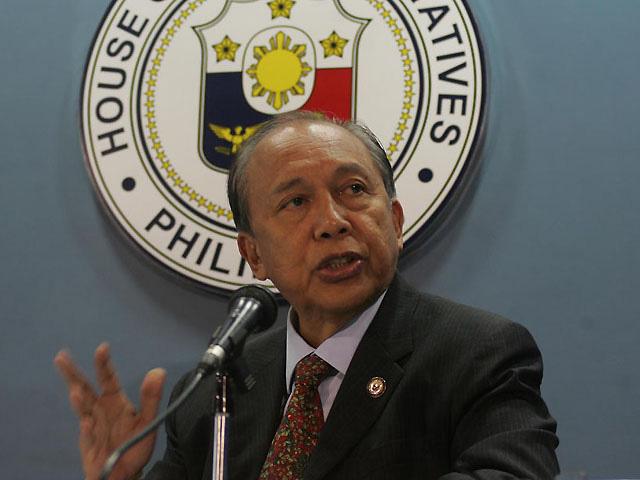 READ ALSO: Suarez, elected as House Minority leader; What's the next step for Ifugao Rep Baguilat?
''Maraming revealing things na lumabas sa proceedings kahapon. Lumabas ang sinister plot that some members of the minority from political parties and party-list groups ay talagang herded to cast abstention sa speakership fight upang sila ma-consider na minority members,'' he said.
(There were a lot of revealing things that came out during the proceedings yesterday. A sinister plot came out that some members of the minority from political parties and party-list groups were really herded to cast abstention in the speakership fight so that they will be considered as the minority members.)
Lagman added that the representatives who were considered as minority members for abstaining in the speakership race suddenly jumped to the super majority group after Suarez won the minority leadership election.
In an earlier interview, Northern Samar Rep. Raul Daza also questioned the legitimacy of Suarez's appointment over Baguilat.
"I said, how can the independent members of the House constitute themselves as minority and arrogate to themselves the authority to elect a minority leader?" Daza asked. – Kami Media
READ ALSO: Rep Pantaleon Alvarez elected as House Speaker
Source: Kami.com.ph