- Netizens reacted to the word ward happening between President Rodrigo Duterte and Senator Leila De Lima
- De Lima during a press briefing Thursday morning cried foul over Duterte's allegations of her being an immoral woman after having an affair with her married driver
- The two have had heated arguments which started after De Lima calling out Duterte's ways of dealing with drugs and criminality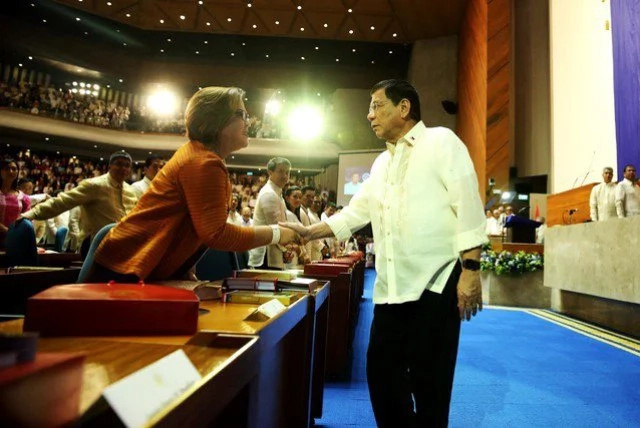 A war has been declared.
After the heated exchange of words between President Rodrigo Duterte and Senator Leila De Lima on the alleged link of the President to the rising number of summary executions, the President called the senator an "immoral woman".
The allegation stems from the supposed relationship between De Lima and her driver, who apparently collected money from convicted drug criminals to finance De Lima's senatorial bid.
READ ALSO: LP defends De Lima amid DU30's tirades, calls for senate to support the senator
The president, in his speech next to the members of the Philippine National Police (PNP) talked about a senator who is vocal in investigating the rising number of extra-judicial killings in line with his administration's war on drugs.
While not naming De Lima initially, reports surfaced claiming that the President was referring to the lady senator who earlier filed a senate resolution to call for an investigation on the summary executions.
Meanwhile, the Liberal Party also expressed their support to De Lima, who ran under the LP banner in her senatorial bid early Thursday morning.
READ ALSO: 'Celebrity List' of DJ Karen Bordador and boyfriend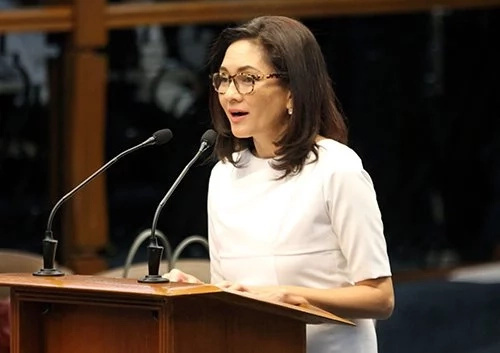 Senator Risa Hontiveros also called out Duterte's remarks saying it was offensive. De Lima also called for a press conference early today to express how she felt about the president's remarks.
Meanwhile, netizens reacted to the clash happening between the chief executive and the senator. Here are some of the reactions online:
READ ALSO: No income tax for 30k and below earners – minority leader pushes in Congress
While there were those who chose to rally behind the lady senator, there were also some who were not affected by the senator's speech and supported the president.
READ ALSO: VIDEO: Did De Lima's driver collect money from Bilibid? Bato vows to INVESTIGATE
There were also those who questioned the president's attacks on female government officials.
READ ALSO: Duterte slams UN again on his war against drugs
In this clash of two high-ranking government officials, which side are you on? -Kami Media
READ ALSO: Duterte sets aside talks with China over West Philippine Sea during ASEAN tour
Source: Kami.com.ph