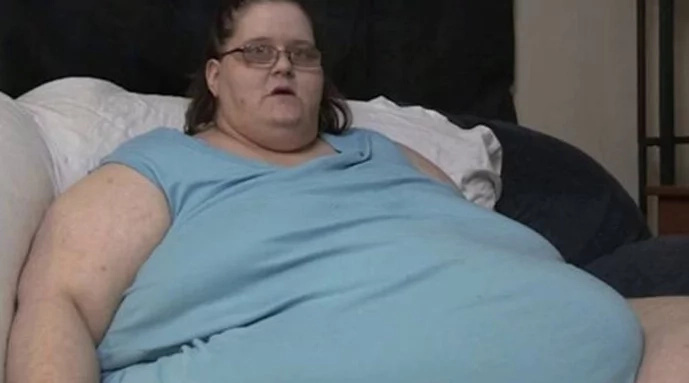 - Netizens were sharing a story of 'A 272kg woman who gave birth to an 18kg baby'.
- According to the story, doctors thought they would be delivering triplets but they were shocked when they saw the baby.
- The 18kg baby beat the world record of the heaviest baby born, last set in 1839 by a 17.2kg baby *we still don't know if a 17.2kg baby has really existed.
'An Australian woman weighing a monstrous 272kg gave birth to a monstrous 18kg baby'. You could have probably seen these headlines on websites like WorldNewsDailyReport, MotherhoodInStyle, DailyMail, NewsPip and others.
These stories say that the baby beat the world record of 'the heaviest baby born' that was set in 1839, when the baby weighted 17,2kg.
READ ALSO: Jealous woman burned 60% of her body. 2 years later she shows her face
Also according to these websites, a 272kg woman that went into labor was rushed into an Australian Hospital. Because doctors had no information on her health they decided it would be best to go with a C-section.
But we should warn you that it was FAKE!
Why? Let us show you these facts.
READ ALSO:Mom beats the odds and gives birth to her twins 5 weeks apart
READ ALSO: Read about a couple of new reasons to fear global warming
 Facts claiming that this story is FAKE!
1.According to About.com pediatrics expert Dr. Vincent Iannelli, usually the weight of babies is 7 lbs., 7.5 oz. Any birth weight between ~2kg and ~4kg is considered to be normal. 18kg is impossible due to the woman's body structure.
2.The woman on the photo is obviously suffering from obesity. But still her body would not be able to give a birth to a giant child. Never. It's BS.
3.The first source of this story is WorldNewsDailyReport. This project is publishing entertaining stories, but not real news. So we can't trust it so blindly. DailyMail and other projects like that are the same, they are not trustworthy in this sense.
4.In the original article on WorldNewsDailyReport a newspaper Western Australian Herald is mentioned. No newspaper like that has ever existed.
KAMI starts fighting with fake news. Please, share this story with your friends if you want them to make analysis before believing in something.
Source: Kami.com.ph