Miriam thinks surveys are 'mind-conditioning tools'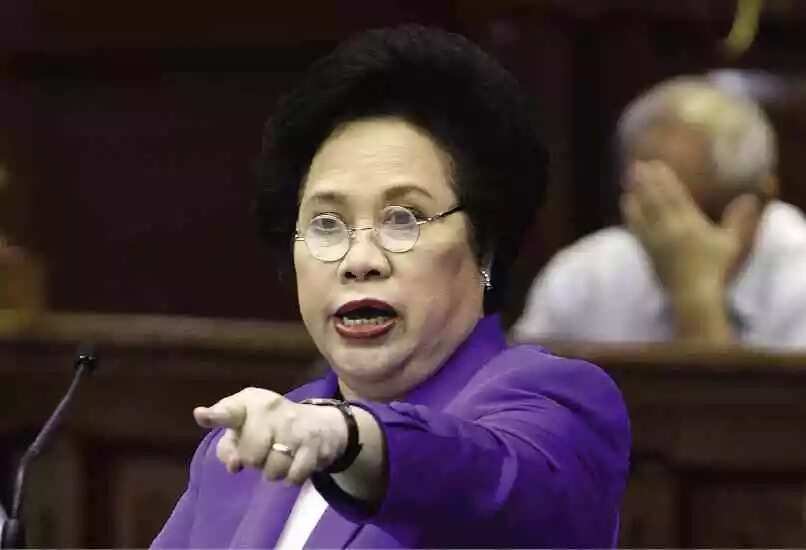 Miriam thinks surveys are 'mind-conditioning tools'
In an effort to make a comeback, legal luminary and Senator Miriam Defensor-Santiago labeled pre-election surveys as 'mind-conditioning' tools used by candidates. She said that the surveys are used by the candidates to boost their campaigns instead of genuinely convincing people why to vote for them, banking instead on the candidates 'winnability' instead of their values.
In the same pre-election surveys, Miriam has consistently scored single digits in the Pulse Asia and SWS. However, she has a high voter preference with universities and intellectuals. This has highlighted a significant flaw in the campaign of Miriam: her inability to connect with the masses. Miriam is not enjoying the same popularity she had when she was running against Fidel V. Ramos, an election she lost and very much contested the results.
She has also been scorned for being hypocritical by her critics as well as her former supporters, for allowing herself to ally with the son of the dictator she ate death threats day and night against.
"No one believes surveys anymore because, in the first place, it's all over social media that my name has been removed from some of the forms used in these surveys so that respondents would be forced to vote for other candidates," she said about surveys. She also hinted of unfairness in the pre-election surveys. She claims that some people were deprived of a choice of voting for her in the surveys because her name was not written, possibly due to her low popularity, hence were forced to vote for other candidates in order to make it appear that certain candidate are preferred.
Miriam however, refused to name which candidates are the ones that her votes go to.
In a report by the Inquirer, Miriam has consistently been topping university surveys. The results are:
De La Salle University Manila, 75 %
Polytechnic University of the Philippines, 64 %
Universilty of the Philippines (UP) Los Baños, 86 %
University of Santo Tomas, 66 %
Ateneo De Manila University, 36.6 %
UP Manila, 59.5 %
University of Northern Philippines, 35.85 %
Malayan Colleges Laguna, 54.7 %
Colegio de San Juan de Letran, 58.5 %
UP Diliman, 41.6 %
Holy Angel University, 40 %
University of Asia and the Pacific, 43.2 %
Adamson University, 64 %
Ateneo de Naga University, 37.4 %
UP Baguio, 78.2 %
Philippine Normal University, 76 %
West Visayas State University, 47 %
UP cross-campus survey (Diliman, Los Baños, and Baguio), 56.5 %
After a brief hiatus in campaigning due to her clinic trials, the feisty senator has returned to campaigning. She claims that the trials are working and that she is getting better.
Source: KAMI.com.gh