- Showbiz married couple Mariel Rodriguez and Robin Padilla announced that they are expecting a baby girl soon
- In a party thrown by the couple to celebrate their 6 anniversary and Mariel's birthday, they announced the good news to their close friends and relatives
- Mariel said that this baby is truly destined for her because she always wanted to have a daughter
After the terrible life challenges that they have faced together, showbiz couple Robin Padilla and Mariel Rodriguez happily announced in public the that they are expecting a baby girl soon.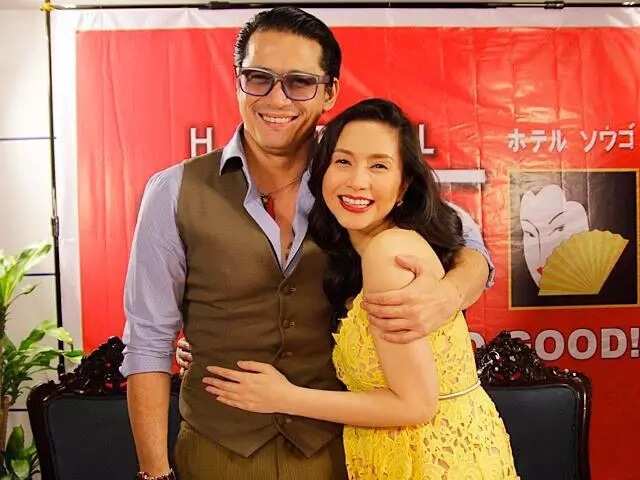 The married couple celebrated their sixth wedding anniversary by throwing a party and inviting their close friends and relatives. At the same time, it was also Mariel's birthday. To give more life to the party, soon-to-be-parents Robin and Mariel surprised everyone through announcing that their expected baby is a girl.
READ ALSO: Top 5 Best #PakGanernChallenge videos
The baby girl is expected to be born on the month of November.
According to Mariel, upon knowing that their expected baby is a girl, she said that the baby is really meant for her because she has always wanted and dreamt of having a baby girl.
Meanwhile, soon-to-be dad Robin said that it does not matter whether the baby is a girl or a boy as long as it will be normal and very healthy.
Last May 8, Mariel Rodriguez happily announced in noontime programs "It's Showtime" that she was three months pregnant.
'I'm so proud and so happy. I really wanted to share this news with everyone but I have to wait for my doctor's go-signal. And I also needed to get past the first trimester but I really want to shout 'yes' out loud but I didn't want to jinx it but so far, so good,' said Mariel.
READ ALSO: These german twins finished the Olympic marathon hand-in-hand
Mariel and Robin suffered a terrible heartache when Mariel had two miscarriages last year. In her first miscarriage, she was eight weeks and three days pregnant. The second one was when she lost a triplet pregnancy.
Robin reported that the pregnancy of Mariel is not an easy one because she needs to be injected with the blood thinner Heparin to prevent the possibility of a miscarriage. Aside from this, Mariel was reported to have a condition called gestational diabetes which affects pregnancy.
Given all the challenged they have faced hand-in-hand, the couple is positive and thankful that they were blessed to be given another chance to have a child again. – Kami Media
READ ALSO: A wild Sandara Park appears! Surprises Pokémon Go players, fans at BGC
Source: Kami.com.ph