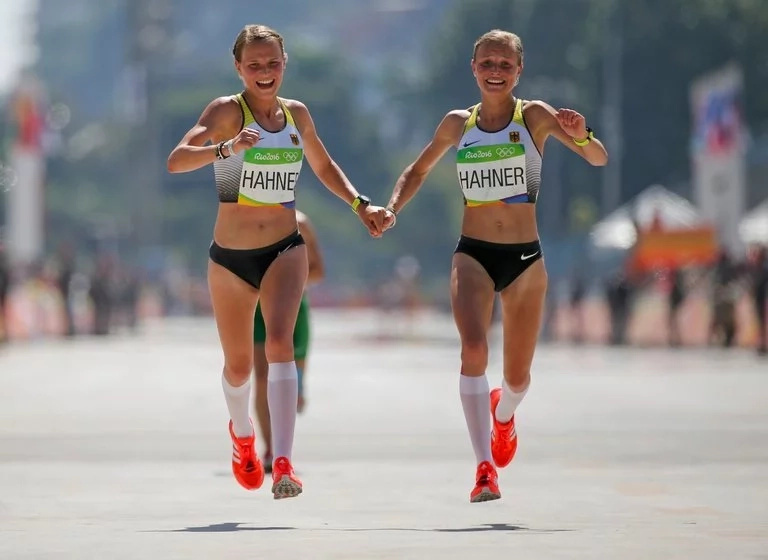 - Twins from Germany running the marathon during the Rio Olympics decided to grab hands and finish the race together 
- This gesture brought much criticism from the Olympic officials
- The twins's best time and the time they displayed on the Olympics might be proof of this
This Sunday on the 2016 Rio Games twins and training partners from Germany Anna and Lisa Hahner joined hands and crossed the finish line together. The two were far in the pack and were in no position to take medals but the gesture drew a lot of attention and much criticism.
German Track and Field officials called them out as seeking publicity and making the Olympics into a 'fun run.' This opinion was held by many Olympic officials.
Unlike the Egyptian judoka who refused to shake hands with his jewish opponent or the weightlifter from Kiribati, the twins had no political agenda when crossing the finish line hand-in-hand.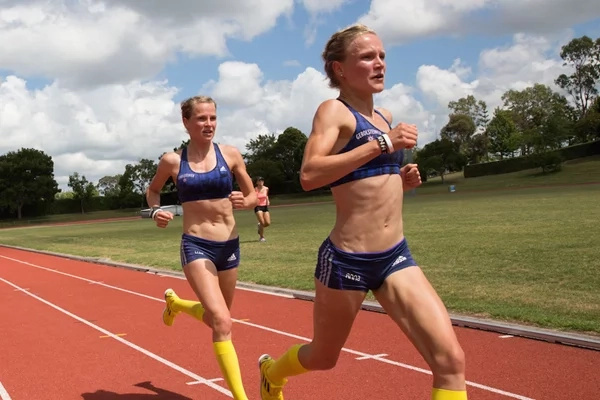 Thomas Kurschilgen, director of the German Athletics Federation, said that all athletes should always be delivering their top performance on the Olympics. That is what divides the elite sport from mass-participation feel-good events, a fact, which seems, the Hahner twins don't understand.
"Their main aim was to generate media attention. That is what we criticize," Kurschilgen said.
However the twins disagree with his conclusion. According to them during training and all the marathons they ran they would consistently come in at different times. However on the Olympic Games Anna Hahner said her sister caught up with her around the 17km mark and the two ran together for about 3km, after which Lisa ran off. But Anna caught up with her after 40km and pushed herself so she could run beside her sister for the last 300m before the finish line. That was when the twins grabbed hands.
However, because of the difference in the marathon performance of the Hahner sisters on the Olympic Games and their personal best is what convinced Kurschilgen and others on the comitee believe the sisters weren't doing their best. Anna's personal best is 2:26:44 and Lisa's is 2:28:39. However, during the Olympics they came at 2:45:32 and 2:45:33, respectively.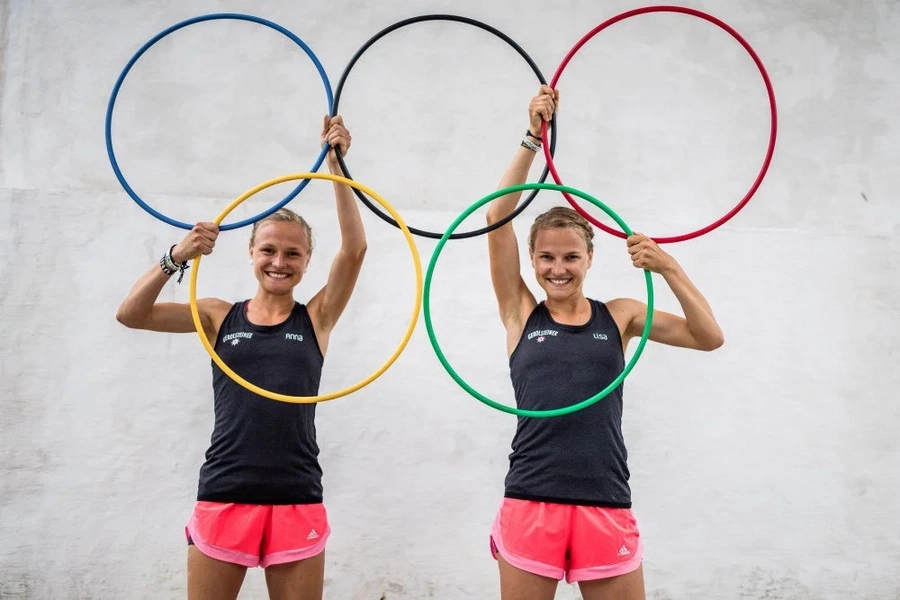 Source: Kami.com.ph