San Juan candidate fires expletives against rival's followers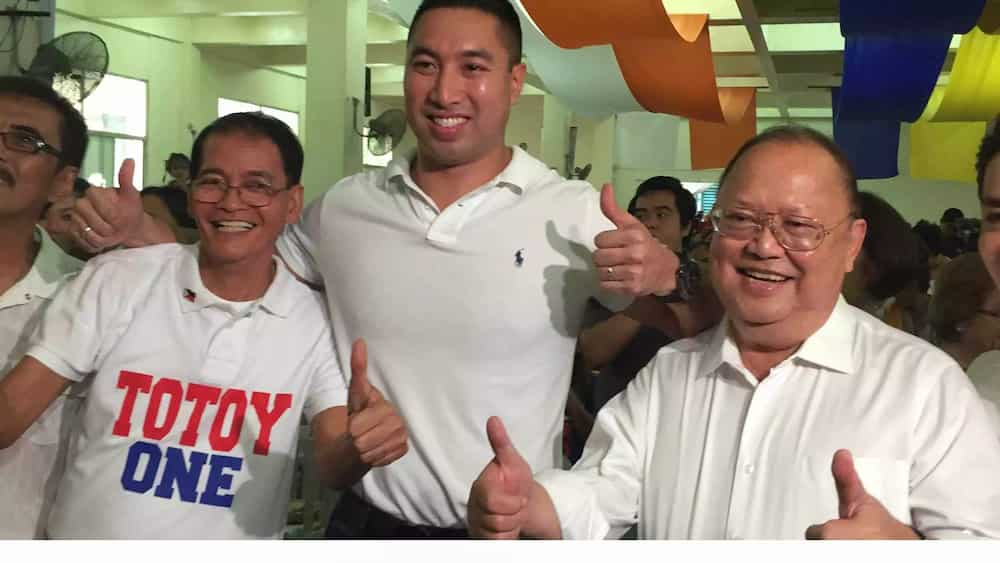 Congressman Ronny Zamora was caught cursing and threatening his rival's followers in a video that circulated online.
A video was sent to members of the media by incumbent Mayor Guia Gomez's camp via email on Tuesday, April 12, with the subject: "This is the true color of House of Representatives Minority Leader Ronny Zamora".
The blurry clip showed a threatening Zamora, who is seeking reelection, cursing in a public rally in San Juan: "Huwag na huwag ninyong gagawin sa akin 'yan, pa'no pagsisisihan ninyo, ng inyong pamilya ninyong lahat! P...ina ninyo!" (Never ever do that to me! You will regret this, all your famillies of all of you! You sons of bitches!)
According to a statement released by Gomez' camp, the congressman's threats came after her supporters chanted, "Guia pa more!" (More of Guia!) while the vice mayoral candidate of Zamora's opposition ticket was delivering his speech.
Gomez is the other partner of former president and now Manila Mayor Joseph Estrada. She is also the mother of Senator Joseph Victor "JV" Ejercito.
"As mother of the city, where service is from the heart for all San Juaneños, regardless of persuasions, I am disturbed and deeply saddened that such lingo could come from a person expected to shun street language," said Gomez in the statement.
But Zamora defended his outburst saying that Gomez' supporters – whom he described as drunk men – were disrupting the speech of their vice-mayoral bet Rolando "Totoy" Bernardo against Gomez's administration.
photo from rappler.com
Source: KAMI.com.gh