- Manila taxi drivers are notorious for choosing passengers and even asking for huge tips
- Rommel Lopez posted about his experience with a taxi driver named Eugenio Ventura, and it has gone viral
- This 63 year old driver is the most honest and friendliest driver Lopez ever met
If you spent a decent amount of time in Manila, then you probably had a rough experience with taxi drivers. It is common to experience taxi drivers rejecting passengers if they do not like the destination. But worst of all, some taxi drivers ask their passengers to add money on top of the meter fare.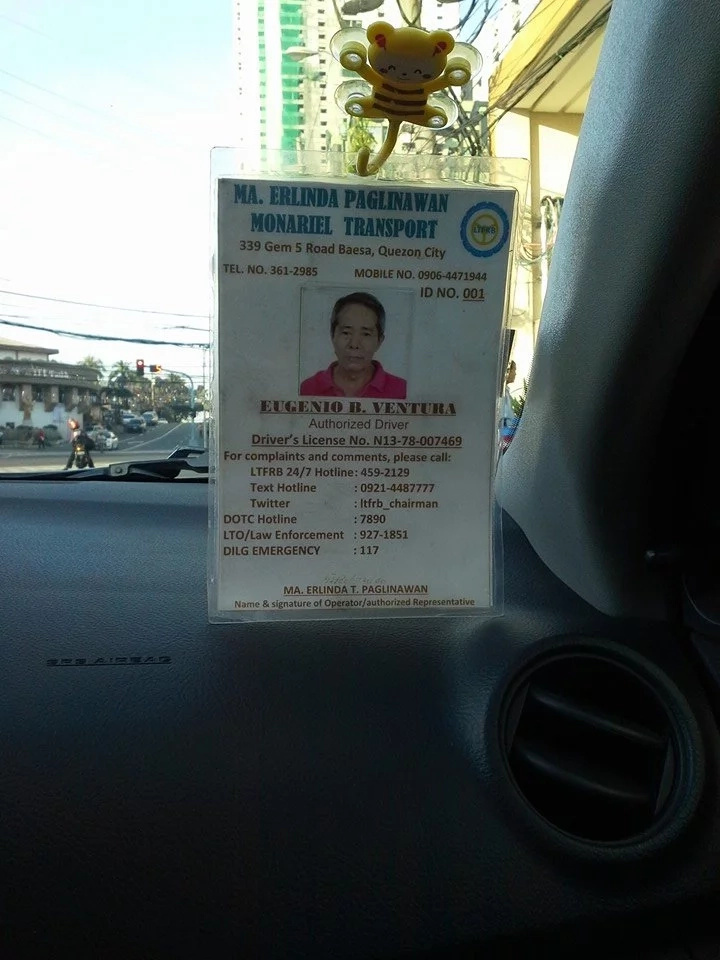 So it is quite amazing when a story like this one appears online.
READ ALSO: Top 5 Best #PakGanernChallenge videos
Rommel Lopez was standing near the LRT Roosevelt Station trying to hail a taxi to go to Mother Ignacia Avenue.
After a few minutes, Lopez was able to hail a taxi. As soon as the taxi stopped beside him, the driver rolled down the window and said: 'Sir pasok lang. Hindi ako namimili ng pasahero. Kahit saan kayo pupunta, ihahatid ko kayo.'
(Sir, get in. I do not choose passengers. Wherever you are going, I will drive you there.)
Given his previous experiences with taxi drivers, Lopez was cautious about the friendliness of the taxi driver. But this taxi driver turned out to be the most honest and nicest person Lopez ever met.
READ ALSO: PH dance crew dances their way to the top in international hip hop dance contest!
The taxi driver's name was Eugenio Ventura and was 63 years old. Ventura has been driving for most of his life so that he could support his children. In fact, his youngest child is a working student and will be graduating soon.
He is happy to drive, and loves his passengers. He said, 'kayo ang pinanggagalingan ng aming kabuhayan.'
(You [passengers] are the reason we have a livelihood.)
But this inspiring story does not stop here. When Lopez reached his destination, the meter read P78.50.
Lopez was so happy with his taxi ride that he wanted to pay P100. But Ventura refused and quickly gave him P20 and his receipt.
READ ALSO: De Lima reacts to Duterte's comments; this is what the president told her
Lopez wanted to tip the driver, and P20 was not a lot. However, Ventura kept refusing because "it was the right thing to do."
Lopez said, 'OK yung P1.50 na lang tip ko. Huwag niyo nang tanggihan.'
(ok, the P1.50 will be my tip to you. Don't refuse it.)
Ventura smile and accepted.
Lopez thanked Ventura profusely and decided to post the story on facebook.
Indeed, there are good and honest men out there. SHARE the inspiring story of Eugenio Ventura, the most honest taxi driver in Manila. - Kami Medi
Source: Kami.com.ph