-  Reactions to JaDine's new teleserye full trailer launch dominated various social media platforms
- The trailer is for the comeback teleserye of the real-life couple which is set to air this month
- James Reid and Nadine Lustre proved to be a force to reckon with in Philippine showbiz industry with their blockbuster movies and projects
Love teams in Philippine Showbiz have long dominated the scene. Every time there's something new about the fans' favorite team-ups, may it be a movie project, a teleserye or news updates, people go crazy over them.
This explains why romantic movies are always become blockbuster hits. Many Filipinos prefer story lines about love and relationships which many people could relate to.
But what if your favorite on screen love team is a couple in real life? Does that add value to what you see in the characters and roles they play?
READ ALSO: This congressman blames Pokémon Go players for worsening traffic; here's why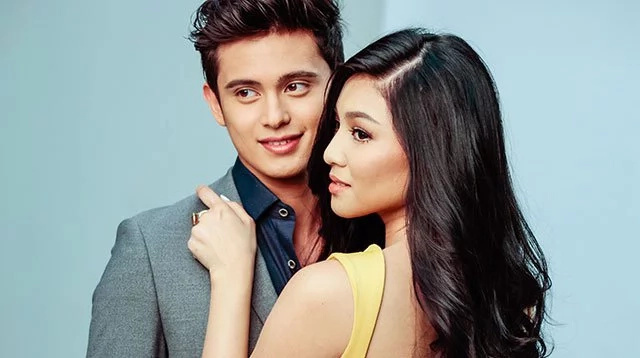 Does it make the show more realistic? Do people like it more?
It seems like the magic is true to real-life couple James Reid and Nadine Lustre. In the past, the two have had successful movies which were then followed by record-breaking television series and sold-out concerts.
The tandem, known as JaDine admitted that they're in a relationship during their concert when James admitted that he is indeed in love with his co-star Nadine.
READ ALSO: VIDEO: Evil man kidnaps girl in front of her mom! WATCH what happens next
The two proved to be a force to reckon with in the showbiz scene when they starred in various shows. Just recently, the full trailer of their upcoming teleserye was released which earned various reactions from fans here and abroad.
We've compiled some of the reactions of the netizens upon watching the trailer:
READ ALSO: Pacquiao tries to KNOCKOUT electric bill during a Senate inquiry
Some of them event expressed how thrilled they are to see the two again after the hit On The Wings of Love which ended early this year.
READ ALSO: PH Army scores major victory over Abu Sayyaf; FIND OUT the details
Some netizens are just unstoppable. They believe that the upcoming teleserye will be a hit again considering how fans react to projects starred by the tandem.
The upcoming teleserye is expected to air this month. -Kami Media
READ ALSO: He was driving in a pouring rain when a huge accident happened. See how the Lord saved him
Source: Kami.com.ph