- Army elements were able to seize Hill 355, said to be the last stronghold of the Abu Sayyaf in Basilan
- The Abu Sayyaf also suffered some casualties during the military operations
- A spokesperson for the Army said that Basilan residents and the MNLF helped them succeed in their operations against the terrorists
Elements of the Armed Forces of the Philippines (AFP) scored a major victory on Monday over the Abu Sayyaf after seizing the supposed "last stronghold" of the terror group in Tipo-Tipo, Basilan.
Aside from losing its stronghold called Hill 355 at Barangay Silangkum, the Abu Sayyaf also suffered casualties as the military continued its aggressive operations against the terrorists.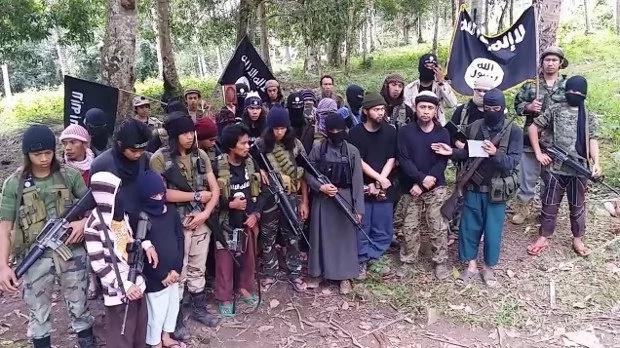 READ ALSO: PHOTO: Dad with no legs lifts heavy sacks for work; his AMAZING story will INSPIRE you!
"The hill is the ASG's last stronghold after the terrorists went on the run from the relentless military operation that started last July," Lt. Ron Villarosa, the 4th Special Forces Battalion Public Affairs Officer, posted on Facebook.
Villarosa added that some government soldiers were injured during the clashes in Mindanao.
Western Mindanao Command (Wesmincom) spokesperson Major Filemon Tan stated that the Hill 355 stronghold has 10 bunkers, four tunnels, several foxholes, a kitchen hut and an exit post. Two improvised explosive devices (IEDs) were also seized by the soldiers.
READ ALSO: VIDEO: Lacson vs vigilantes! Senator dares PNP to stop summary KILLINGS
According to intelligence reports, around 45 Abu Sayyaf members have already been killed by the Philippine Army forces and that two other Abu Sayyaf strongholds were also seized on Sunday – one in Barangay Baguindan Proper and another in Kawilan Hill.
Villarosa explained that the community residents and members of the Moro National Liberation Front (MNLF) were a big part of the success of the operations.
"We were working with the MNLF and the other civilians from the area and we were fortunate enough to have a glimpse of the local terrain," Villarosa stated.
President Rodrigo Duterte said in an earlier speech to government troops that he is willing to hold peace talks with communists groups and radical Islamic separatists groups like the MNLF and the Moro Islamic Liberation Front (MILF), but not with the Abu Sayyaf. Duterte described the group members as criminals who have no ideology he could understand. – Kami Media
READ ALSO: VIDEO: This guy tried to SEXUALLY harass a woman in an elevator; what she did next will SHOCK you!
Source: Kami.com.ph