- Like a fairy tale, it was a perfect love story for Rowden and Leizel – until death came in between
- Rowden was diagnosed with Stage IV liver cancer but that did not make Leizel love him less
- The two fulfilled their dream together – which was to get married –  before death parted them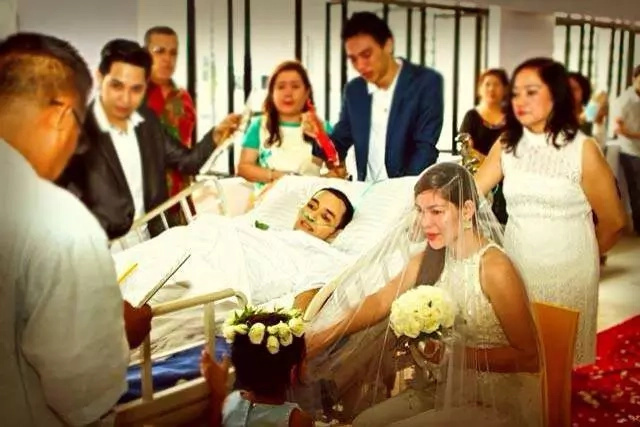 READ ALSO: This Cebu Pacific employee is going viral; passenger almost missed her flight!
Who can forget the love story of Rowden and Leizel, whose wedding video went viral touching the lives of many and reaching over 15 million viewers on Youtube?
Rowden Go-Pangcoga and his fiancée Leizel Lequigan was scheduled to get married on July 30, 2014. But fate seemed to have changed plans for the couple. Rowden got sick. In May of the same year, he was diagnosed with a Stage IV liver cancer.
The two first met in a party in 2009. They got along well and both liked each other's company until their friendship thrived into a more intimate and deeper relationship. A blessing came to them two years after; they named their little angel – Zakiah.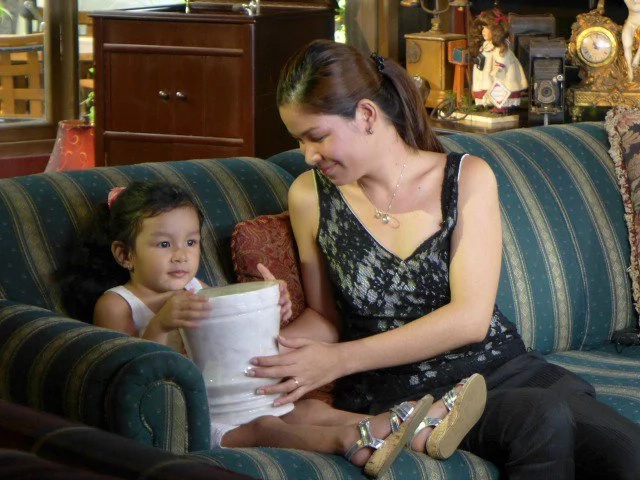 READ ALSO: The reason why this child studies under a street lamp in Davao City will touch your heart
Leizel, in an interview with GMA News anchor Jessica Soho, shared what made her fall for Rowden.
"Mabait  siya. Maasikaso siya sa akin, kahit sa pamilya niya," she admitted.
(He was kind. He was caring, even  to his family.)
When Leizel and Rowden's family found about his cancer, they remained strong even if it was difficult for them seeing him in that situation. He lost weight, he became fragile, he was no more in good shape. Despite his slim chance of surviving, they were still full of hope.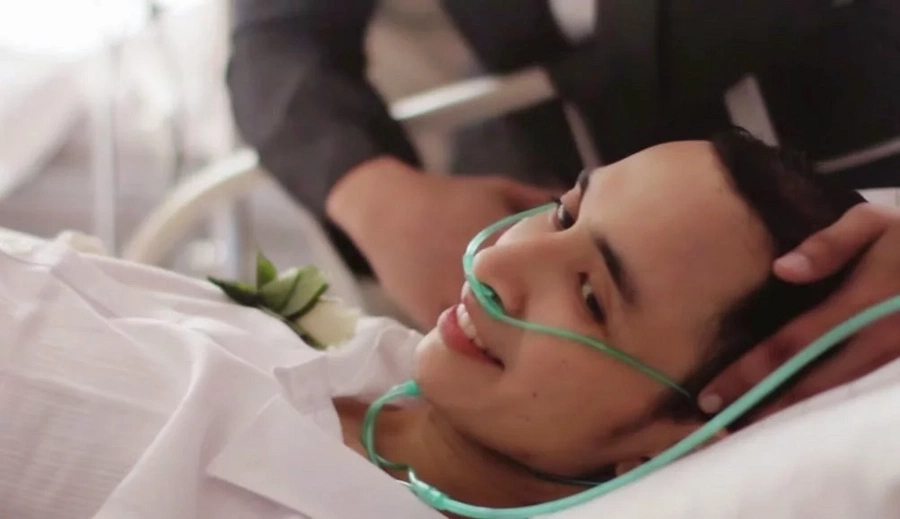 READ ALSO: Blind grandpa & grandma abandoned by children; what they do to have something to eat is this
One time, Rowden saw Leizel crying while at the hospital. He then asked her if they could have their wedding earlier than planned.
Without any hesitation, Leizel granted his request.
"Sabi ko sa kanya, 'oo, gagawin ko 'yun... Ako na rin ang bibili ng singsing, ipapakita ko na lang sa 'yo, " she recalled.
(I told him, yes, I will do that… I'd also buy our wedding rings and I'd show them to you.)
READ ALSO: Scavenger grandma finds P165k; what she did to the money is this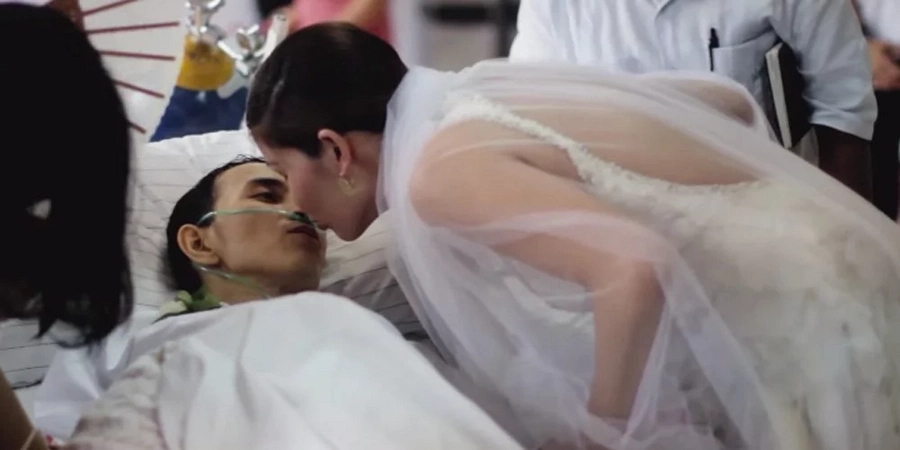 The two finally exchanged vows and became officially husband and wife on June 10, 2014. The wedding, which only had 11 hours of preparation, was filled with warmth and affection, with love from family, friends and clinic staff witnessing that beautiful moment. They had the ceremony at the corridor of Philippine General Hospital.
Hours after their wedding, Rowden's condition began to worsen. Leizel said she never thought of losing him.
"Hindi ko na inisip 'yun, ang akin maging masaya siya. Kasi 'yun 'yung gusto namin, na makasal kami para din sa baby namin," she recollected.
(I never thought of that, I wanted him to be happy. Because that is what we wanted, we get married for our daughter, too.)
READ ALSO: Never too late: 63-year-old grandpa finishes elementary
Eleven hours after they got married, Rowden passed away while Leizel was holding him.
"Bago nga siya nawala, nakatitig pa siya sa akin nang matagal," she said.
(Before he died, he stared at me for a long time.)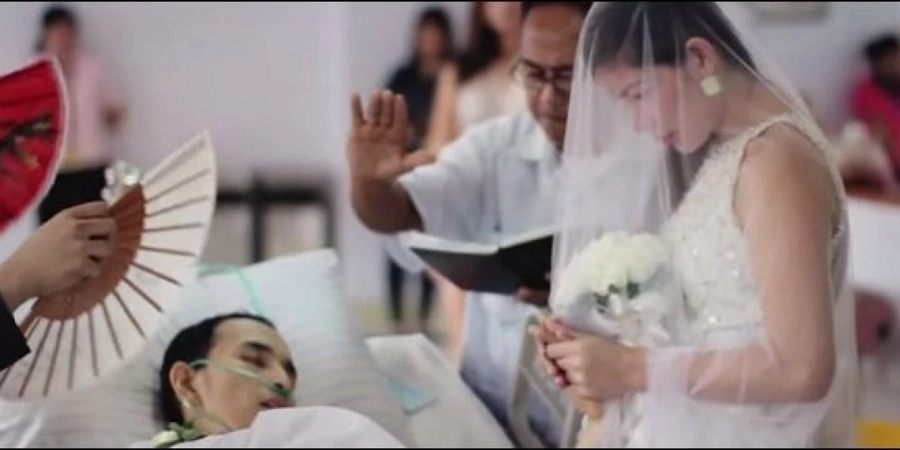 READ ALSO: WATCH: Inspiring story of Filipino pole dancer with 5 children to 5 different fathers
For Leizel, their wedding is the happiest thing that ever happened to her aside from having their child.
"Nung kinakasal kasi kami parang ang saya-saya ko na natupad 'yung pangarap naming dalawa," she said.
(When we're having our wedding I feel ecstatic that finally we both have fulfilled our dream together.) - Kami Media
Video from the late Chef Hasset Go
RELATED: Netizens cry after watching this sweet video of 3-year-old Julianna; bless her!
Source: Kami.com.ph