- Japanese pole vaulter Hiroki Ogita is one of pole vaulters who competed in this year's Olympics at Rio de Janeiro, Brazil
- The 28-year-old became a viral sensation as his routine became an ordeal - his penis hit the bar before he crossed it properly
- He has a chance to redeem himself in the 2020 Tokyo Games 
This Japanese pole vaulter was close to achieving the Olympic dream but fell short of the mark.
28-year-old Hiroki Ogita placed 21st in the preliminary round of the pole vaulting event after failing to clear the 5.45m bar. However, his performance went viral, featuring a clip of him passing through the bar with a little bit of difficulty.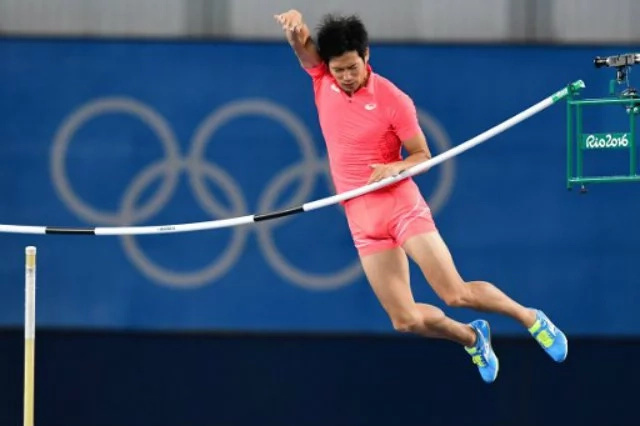 (photo credit: rappler.com)
Ogita's locked knees were the first to pass through the bar but were not able to glide him down smoothly.
Instead, it was his penis who finished off his routine.
READ ALSO: 'Eric Cray Wins First Gold Medal For Philippines' – hoax article on Cray spreading online
In the clip that lasted only seven seconds, once his erect member hit the bar, one could see the anguish on his face. We do not know if it was from disappointment in losing or from the excruciating pain he felt when his pole hit another pole.
Netizens who saw the clip whipped out their best dick jokes and puns.





There were some who were confused on how did that happen since most still believe that Asian men, such as Ogita, have small penises. But really, do they?



READ ALSO: It's unbelievable, but Usain Blot, the world's fastest man, has never run a full mile
Others thought that it was not his penis who helped him (or not) to get pass the bar, but other parts of his body or even his clothes.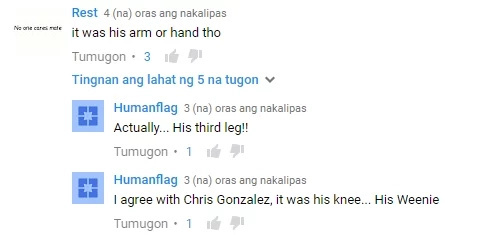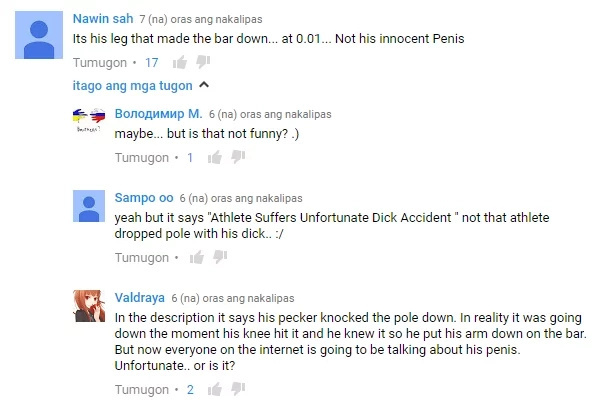 Or maybe they're just fooling around and believe that it was his penis that did finish off his act all along.


Although what happened to Ogita might be painful, both physically and emotionally, he still has a chance to redeem himself at the 2020 Olympics which will be held in his home country.
READ ALSO: Woman regrets not replying to gold medalist Schooling's Tinder message months before Olympics
What do you think is more embarrassing: not making it to the next round of your game or becoming a viral sensation for something that you cannot control?
Share with us what you think in the comments!-Kami Media
READ ALSO: This guy proposed to his girlfriend at the Rio Olympics; their story will inspire you!
Source: Kami.com.ph