- A ship was smuggling 549 tons of used clothing from Hong Kong to Shenzen
- The second clothes were obtained from landfills, morgues, and recycling areas
- According to reports, the clothes are worth $1.65 million
Border police in South China's Guandong Province have intercepted a ship smuggling 549 tons of used clothes from Hong Kong to Shenzhen.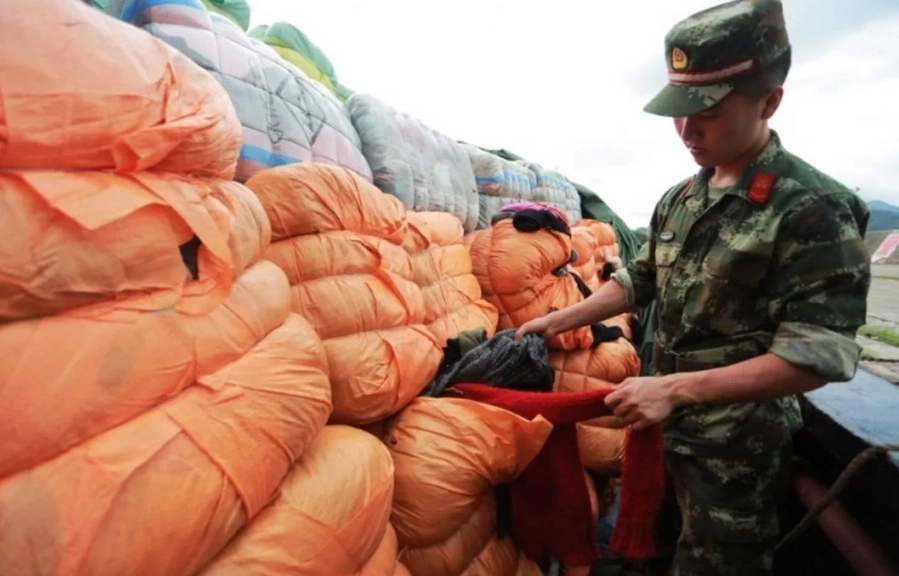 According to the police, six suspects have been apprehended when the Chinese authorities seized the ship.
READ ALSO: This baby is about to have free Cebu Pacific flights for life! Find out why
The used clothing, a majority of which come from overseas morgues and garbage dumps, are estimated to be worth about $1.65 million.
In a statement, a doctor from the Center for Disease Control in Shenzhen named Wei Fang said that the used clothing could pose serious health threats to people. The clothes are seldom cleaned and some of the items were bloodstained, meaning that customers could be exposed to AIDS or severe liver diseases.
This is alarming considering that a sizable amount of the load contained children's clothing.
READ ALSO: Sunshine Dizon threatens online basher: I know who you are
Furthermore, the packaging of the clothing could contain harmful chemicals that could cause irritation to the skin. Disease pathogens could easily infect the body by passing through the skin, mouth, and other organs.
The clothes were also obtained from recycling companies, who sold the clothing found in people's trash for really cheap. The clothing could be sold for several dollars per item in the market, brining large profits to the smugglers.
According to reports, five of the suspects are from Taiwan and the other is from the Chinese Mainland.
READ ALSO: This guy proposed to his girlfriend at the Rio Olympics; their story will inspire you!
In the Philippines, a lot of people like to go "ukay ukay" or thrift shopping. However, the locals are warned to wash thoroughly the second-hand clothes they buy to ensure that all chemicals and potentially harmful pathogens are removed from the clothing. - Kami Media
Source: Kami.com.ph