- Olympic bronze medalist Qin Kai proposed to his girlfriend Olympic silver medalist He Zi
- The proposal happened during the awarding ceremony for He's win for the women's three-metre springboard event
- The two received cheers from the crowd who were surprised of what they have just witnessed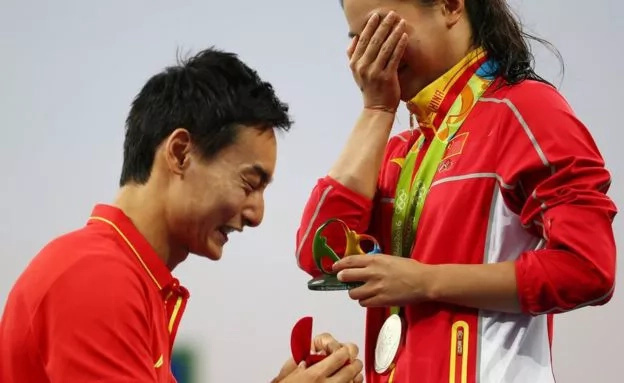 While there are those who prefer a private and solemn marriage proposals, there are those who want to express their love while the whole world is watching.
Surely, thinking about how to propose to your girl could already be very stressful but the idea of how to make sure she would say yes on that very day is even bigger.
For Olympic bronze medalist Qin Kai, the key is to have the whole world watching.
READ ALSO: WTF! Big rat found hopping at QC mall escalator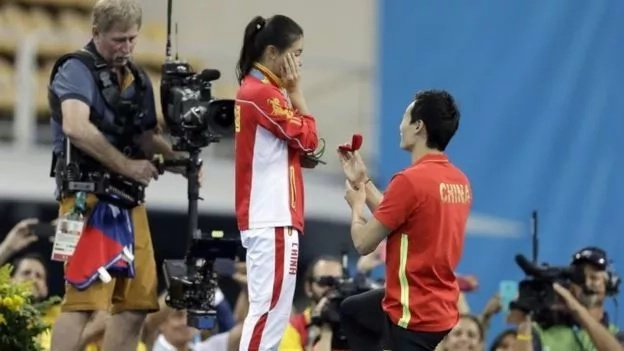 Rio Olympics served as the stage for Qin to propose to his girlfriend, Olympic silver medalist He Zi during the awarding ceremony of He's win for the women's three-metre springboard.
"We've been dating for six years, but I didn't expect him to propose today," she said.
"He said a lot of things, made a lot of promises, but I think the thing that touched me the most is I think this is the guy I can trust for the rest of my life," she added.
READ ALSO: Watch this SHOCKING footage of a SCARY tornado in Manila!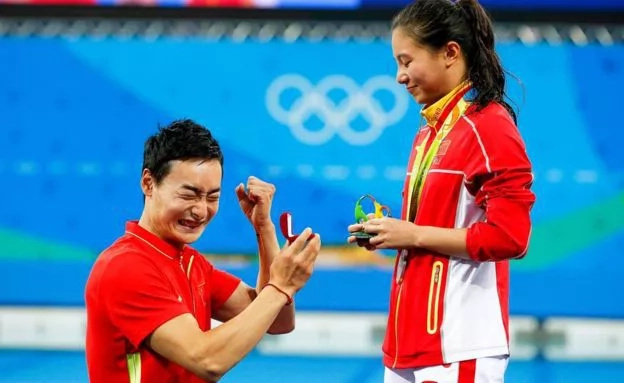 The entire arena went on to cheer for the two. The cameramen also focused their lenses on probably one of the highlights of the entire event of the day.
Just like any other magical proposals we have witnessed in the past, Qin approached the podium where He is currently enjoying her win; bent his left knee and took a red velvet box.
When He gestured positively in response to Qin's proposal, the man slided the ring into his wife-to-be's finger. While the whole world is watching, the two dramatically embraced each other while getting the cheers of delighted fans of the biggest sporting event in the world.
READ ALSO: VIDEO: What this man did during 5 hours of traffic in Manila will make you laugh!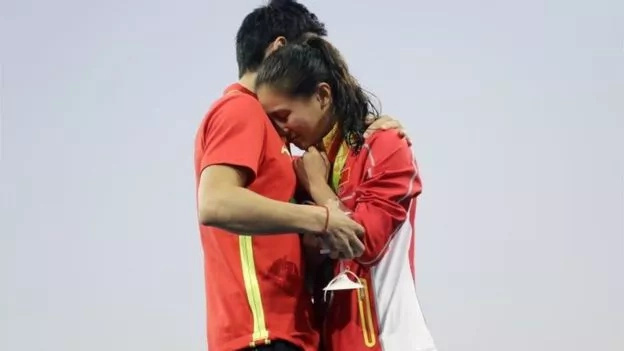 With the two of them being Olympic medalists, one can only wonder, how good their offspring could be. Surely, carrying Olympic-winning genes isn't something ordinary.
Meanwhile, we've compiled some of the reactions on Twitter about the magical moment at the Rio Olympics, here are some of them:
READ ALSO: Suspect twerks in court and waves to his mom, but judge's reaction is priceless!
READ ALSO: President Duterte led aerial inspection after Habagat
Many people ask as to what's next between the two, for now, we can only speculate. This however, will surely be followed by more intriguing news. What do you expect, it's the world's biggest sporting event, Rio Olympics will unfold more interesting stories. -Kami Media
RELATED: DOLE makes OFWs' lives easier by opening a NEW one-stop service center
Source: Kami.com.ph