- After much debate, former President Ferdinand Marcos is now to be buried in the Libingan ng mga Bayani despite the majority's objection of President Rodrigo Duterte's decision
- Recently, US Army records revealed that Marcos' accounts during his time as a guerilla soldier are not only exaggerated but falsified as well
- The former president was apparently arrested and jailed for illegally collecting money for a construction of an airfield in Baguio
Another shocking revelation about President Ferdinand Marcos has been released as US Army records disclosed that some of his accounts as a guerilla soldier in World War II has been falsified.
These records were formerly classified but since it has been transferred to the US National Archives, it is now available in the Philippines and also comes in a digital format.
ABS-CBN News Channel, abbreviated as ANC, has released a brief special report on the matter, tapping Dr. Ricardo Jose to add more details to the released records.
READ ALSO: Duterte gives go signal to Marcos' hero burial
Jose, who also serves as the Director of UP Third World Studies Center, claimed that he has spoken to war veterans who knew of Marcos' secret but were afraid to speak up in public. He said that there were eye-witnesses during that time but they asked him not to release the information publicly since he interviewed them during the height of martial law.
According to the records, Marcos claimed that his 'Ang Mga Maharlika' o Maharlika guerillas were composed of 8,000 soldiers. US Army examiners deemed this to be an exaggeration.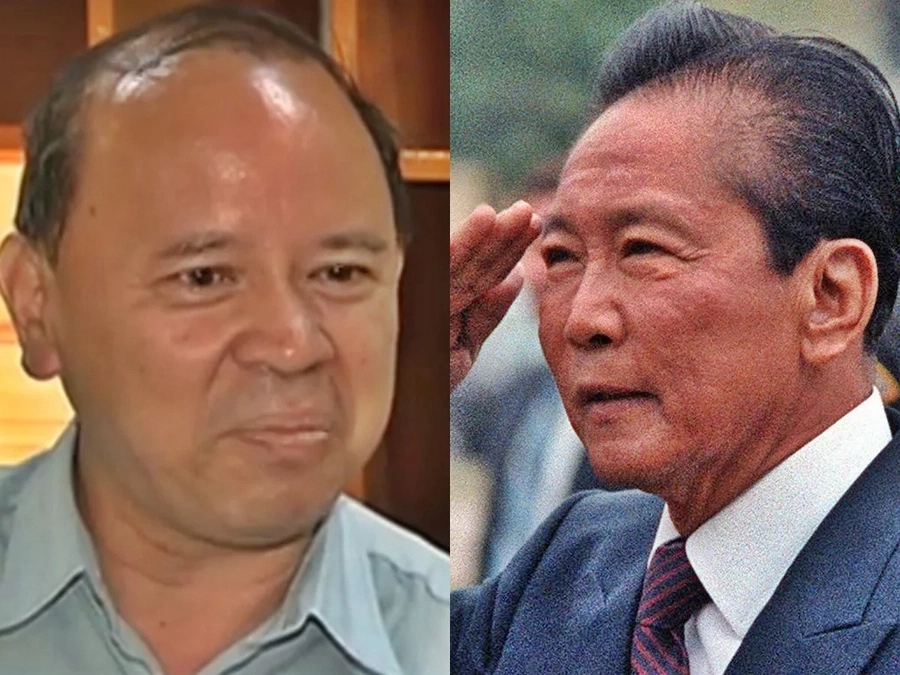 They also found several anomalies involving money - the former president was arrested and jailed for illegally collecting funds for a supposed airfield in Baguio in December 1944. The construction of the infrastructure was said to be for the rescue of General Manuel Roxas and his family.
READ ALSO: Duterte: Marcos is a hero
Marcos also requested to be compensated for his efforts, which consist of P100,000 as well as 500,000 in Japanese notes for the maintenance of his unit.
"Nag-file siya ng compensation for the US sa mga kagamitan niya na nawala sa digmaan which included among other things parang mga cattle sa Mindanao na naturn down ng US," Jose said.
(He filed a compensation in the US for the equipment that was lost in the war, which included among other things, cattle in Mindanao. It was turned down by the US.)
READ ALSO: Netizens react as Duterte approves Marcos' hero burial
He added that the money Marcos requested cannot be easily approved since during that time even one cent had a value.
The report also exposed that members of the Maharlika Unit were doing business with the Japanese by selling strategic sources.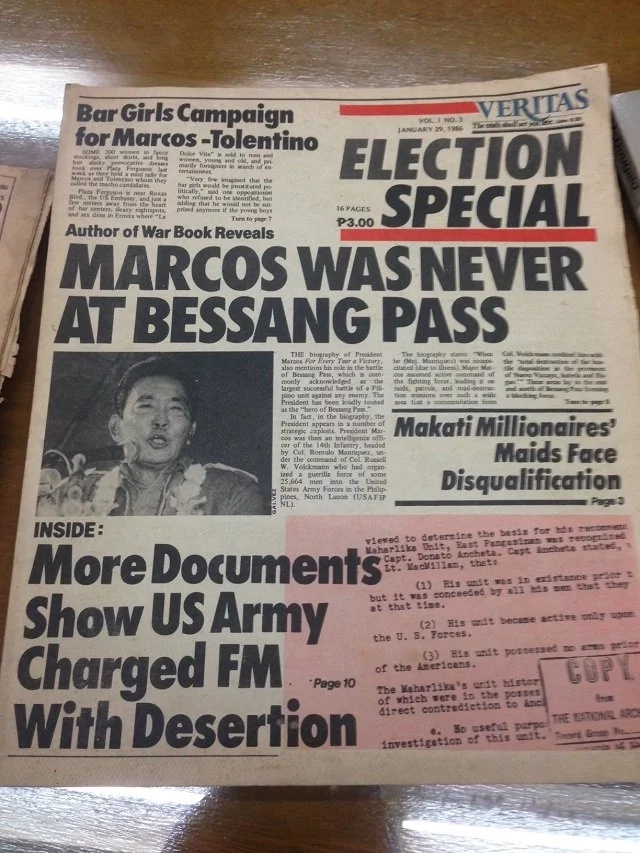 (photo credit: philstar.com)
Despite the anomalies presented by the report, Marcos has shown a different motive on his letter requesting recognition from the US.
READ ALSO: Dear President Rody: Keep MARCOS in ILOCOS
In his letter, he ended his address meant for his fellow guerillas that they should seek peace instead of glory.
"Return to your homes and leave behind the ways of war. Take up the ways of peace - the peace that you have won. And if your name must remain unknown, remember that your greatness lies in this anonymity," he wrote.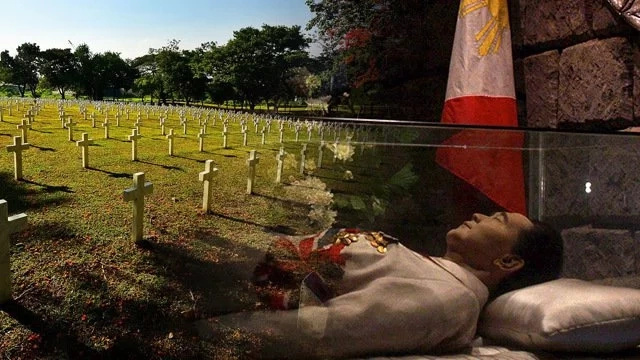 (Photo from inquirer.net)
He claimed that he was the most bemedalled Anti-Japanese guerilla soldier during World War II, but the records proved otherwise.
Are there more lies to be uncovered from this man who is now to be buried in the Libingan ng mga Bayani? Share in the comments what you think.-Kami Media
READ ALSO: Anti-burial rally goes online! Netizens sends Twitter abuzz with protests
Source: Kami.com.ph