- The administration of former president Benigno Aquino III received a final net satisfaction rating of +51 categorized as "very good" before stepping down from the office
- The highest rating of the former president's government was at +66 in June 2013
- Out of the 13 specific performance issues that were rated, 3 issues got net satisfaction ratings of "very good", 5 issues got "good", and another 5 issues received "moderate"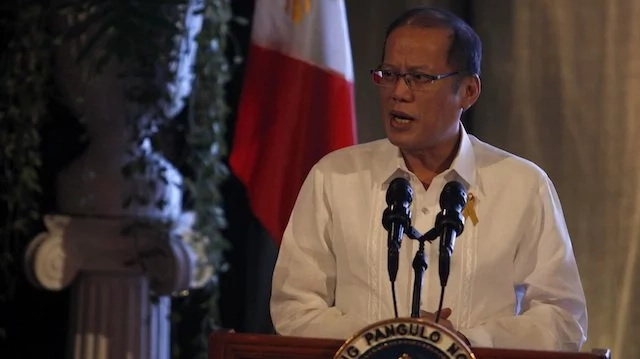 READ ALSO: Aquino amused Atenean audience during his last speech as President
The Social Weather Stations (SWS) survey revealed on Monday, August 15, that the administration of former president Benigno S. Aquino III got a "very good" final net satisfaction during his last days in office.
From a "good" +35net satisfaction in April, Aquino's rating increased to a "very good" +50 in a poll conducted from June 24 to 27 just days before the inauguration of his successor, Rodrigo "Digong" Duterte. There is a rise of up to 15g point and one grade higher.
According to SWS, the highest rating for Aquino admin was at +66 in June 2013 and the last time it received a "very good" was in December 2013 with a rating of +51.
READ ALSO: Outgoing president Aquino will no longer deliver a departure speech; here's why
SWS categorizes net satisfaction ratings as follows:+70 and above, "excellent"; +50 to +69, "very good"; +30 to +49, "good"; +10 to +29, "moderate"; +9 to - 9, "neutral"; - 10 to - 29, "poor"; - 30 to - 49, "bad"; - 50 to - 69, "very bad"; - 70 and below, "execrable."
"Out of 13 specific performance issues rated, the National Administration got net satisfaction ratings of very good on 3 issues, good on 5 issues, and moderate on 5 issues," SWS noted.
The former president's government rated "very good" on helping the poor, promoting the welfare of OFWs (Overseas Filipino Workers) and improving science and technology.
READ ALSO: Former US senator lauds Aquino administration
Fighting crimes, providing jobs, restoring peace in Mindanao and defending Philippines' territorial rights were given "good" rating.
Meanwhile, fighting inflation, ensuring no family will get hungry, reconciliation with Communist rebels, and eradicating graft and corruption, were all rated "moderate."
Compared to the ratings of the National Capital Region with +32 and Luzon +45, the former administration got a higher net satisfaction in Visayas with +62 and Mindanao with +60.
Respondents from Class A, B and C gave a +24 net satisfaction rating whereas those from D and E graded a higher rating with +51 and +50 net satisfaction. - Kami Media
RELATED: Aquino confident to leave a better Philippines
Source: Kami.com.ph