- Violet Sy was recently nabbed by authorities for human trafficking, along with her partner
- In her posts, she tagged FHM's sexiest Jessy Mendiola as a high-end "prosti"
- Sy also posted photos of other women whom she called "Walkers"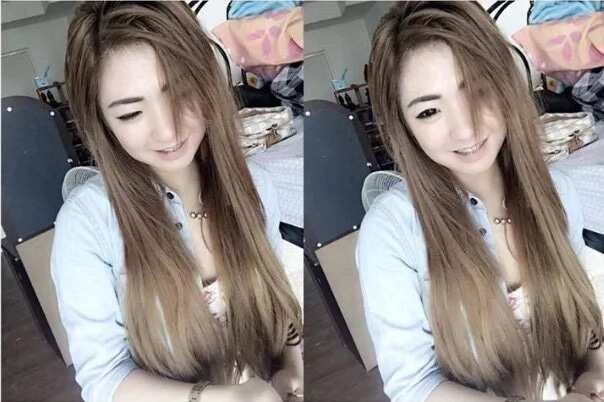 Famous and controversial actress Jessy Mendiola was tagged by Violet Sy as a high-end 'prosti' in her August 13 post. This came about after Sy was nabbed by the NBI for allegedly prostituting women, minors included.
Known as Hilary Acosta Santos, Sy and her partner, Joey Jalgalado, were caught by authorities with 11 girls in their condo unit in Quezon City, with most of the girls being minors.
READ ALSO: Violet Sy and boyfriend nabbed for cyber pimping minors
Reports have it that Sy was "selling" these minors to foreigners who spend their time in casinos. The pay can range between P15,000 to P30,000.
While Sy was attacked by many Facebook users after her alleged business surfaced, she was quick to defend herself on Facebook. Sy also pointed out that just because she and others are not celebrities, they are so easily reported.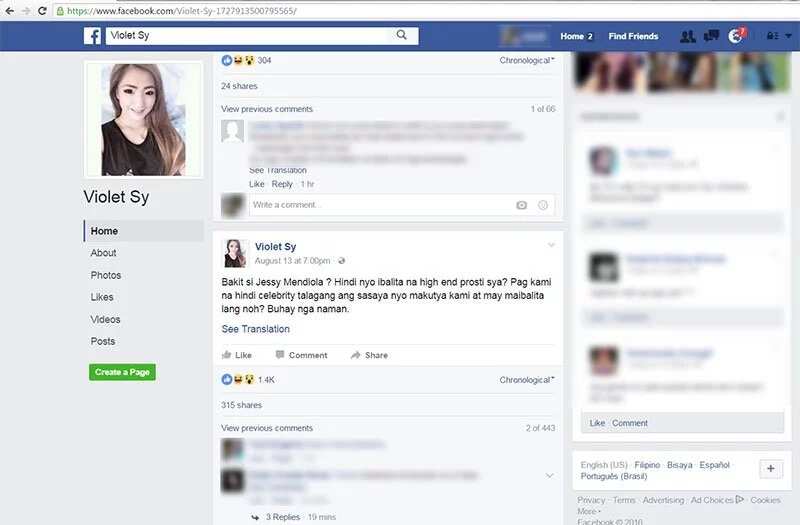 Here's a closer look:

Sy likewise posted several photos of the alleged "Walkers" as what she calls them. She also directed a post against authorities, asking why there are others who weren't nabbed. She alleged that there are those who have really good connections, which is why they aren't caught.
READ ALSO: This is how these Filipina celebrities looked like before
Sy also lashed back at all those girls who act as if they're innocent when in fact they're not. She even mentioned another woman and called her as a "Mama."
While there were those who bashed and cursed her online, there were also those who turned their attention towards the girls and the names whom Sy mentioned in her posts.
The posts of Violet Sy will all remain as allegations until they're proven. The same goes with her. She will be an alleged pimp until convicted in court. – SD, Kami Media
READ ALSO: Netizens react to Monster radio DJ Karen Bordador's arrest
Source: Kami.com.ph