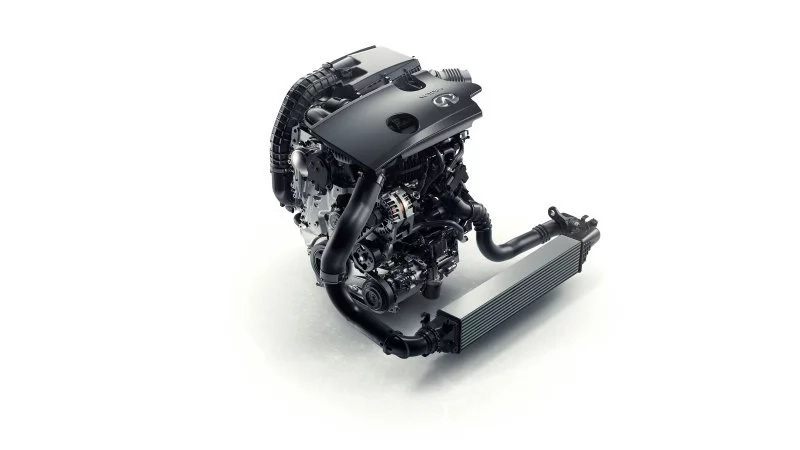 - Infiniti, the luxury car division of Nissan, has come up with an ingenious new little engine
- The new technology will allow the engine to combat turbo-lag and give better fuel economy
- If this new engine will hit the markets it's competitors could be in big trouble. This could be the biggest thing since Honda's VTEC
Infiniti has come up with the world's first production-ready variable-compression-ratio engine. That means that the small 2.0 litre engine can crank out about 268 horsepower to the wheels and deliver a whopping 390Nm of torque! In addition, the eggheads at Infiniti promise up to 27 percent better fuel economy.
In the last decade or so there has been a trend of moving to smaller displacement turbo charged engines. Such engines give lots of power and better fuel economy for their size. But they come with a large drawback that engineers have been combating since the introduction of turbos: because turbo-charged engines require a lower compression ratio, when placed under a low load the engines can be extremely non-efficient. In the industry this is known as turbo-lag, the time it takes for the turbocharger to produce the required boost.
Having a low compression ratio in engines with forced air induction (when compressed air is delivered into the engine) is required to prevent premature detonation, which might cause a lot of damage to the engine.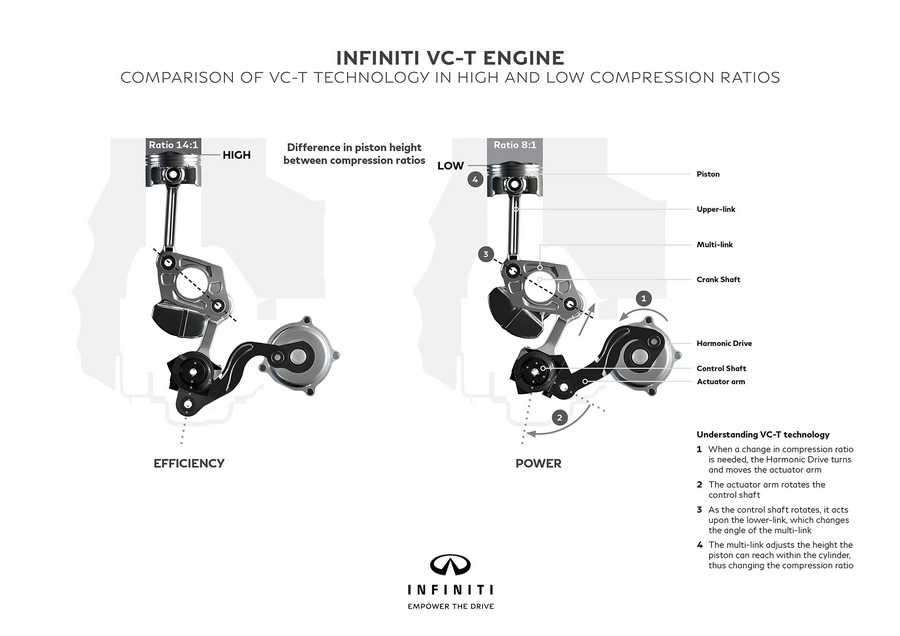 READ ALSO: The actor that played R2D2 has passed away at the age of 81
This is how Infiniti is planning to prevent this problem. Instead of using a conventional crankshaft, Infiniti's engine is equipped with a crankshaft with a special mechanism that controls the stroke of the engine, and thus can change the compression ratio on the fly. In addition, having a lower shaft removes the need to have counter-balancing shafts.
This allows the engine to change the compression ratio from anywhere from 8:1 to 14:1. Furthermore the engine is equipped with other high-tech features like variable valve timing, cylinder heads with integrated exhaust manifolds and electronic wastegates for turbo. What a mouthful!
If this engine hits the market it will sweep the competition off it's feet! The engine will be unveiled at the upcoming Paris Motor show in September and will probably be powering the next gen Infiniti hatchback and crossover.
READ ALSO: Elephant knocked its head against trees due to severe pain. The reason of its torture will leave you speechless!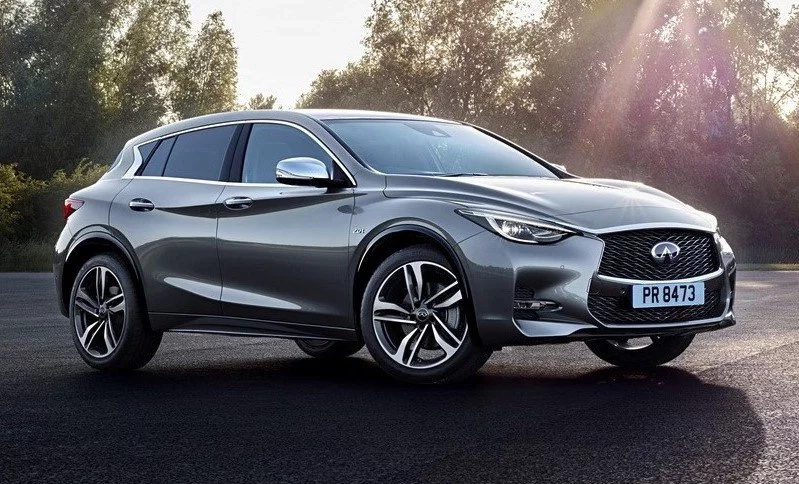 READ ALSO: Laureen Uy tags Bulbasaur as water type, gets bashed by fans
Source: Kami.com.ph