- Mocha Uson posted a video on her Facebook page showing herself reporting on the loading of MRT's new trains
- She said that the people are the real media since the mainstream media have their own personal interests and cannot report something positive about the President
- Mocha Uson is a sexy star and a member of the Mocha Girls dance group
Mocha Uson has once again made rounds online after she posted her own coverage of the loading of the MRT.
In her video posted on Facebook, Mocha Uson claimed that the people are the real media for President Rodrigo Duterte and that the public should no longer expect the big networks or the mainstream media to air or publish something positive about the president.
She added that based on her interview with DOJ Sec. Aguirre and Cab. Sec. Jun Evasco, these mainstream media have their own interests.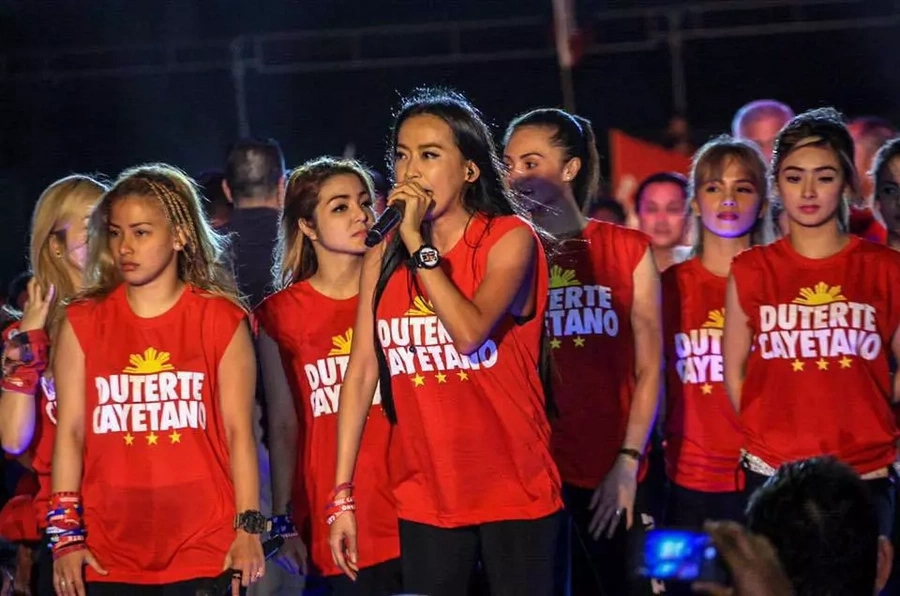 READ ALSO:Is it right to trust in Mocha Uson's writing? Here are 8 reasons why it's not
She also claimed that some media networks have plans to bring down Duterte especially because there are several personalities that are affected by the President's war on drugs.
She said that the reason why she decided to cover the loading of the MRT is because of the recent news content, which is mainly about extrajudicial killings. She said that she happened to pass by the area on Sunday at around 1 o'clock in the morning and decided to take a video of it.
Mocha Uson also reiterated that she is not a journalist and that she only took the video to give the public some positive news about the working President.
READ ALSO: Mocha Uson's appointment in Bureau of Customs creates social uproar
The sexy star and Mocha Girls member also said that unbeknownst to everyone, the Duterte administration is actually "working 24 hours".
Meanwhile, Mocha Uson also made it clear that her post is not in any way "credit grabbing. She reiterated that it is former President Benigno Aquino III who started the project. However, it is only during the present administration that the loading and attaching of the MRT happened.
She claimed that the reason for the delay is the red tape and several anomalies related to the transaction. She also said that this is not the only unfulfilled project of the previous administration.
As of present, the video already has 990672 views. -Kami Media
READ ALSO: WATCH: Mocha Uson sits with Duterte in an interview
Source: Kami.com.ph