- Heavy rains have left the country swamped and flooded
- Reports say that 5 have died, with thousands of people displaced due to flooding
- A tornado has de-roofed buildings in Manila
The week of heavy rains have left five people dead and tens of thousands on the run in the Philippines, rescuers said Sunday.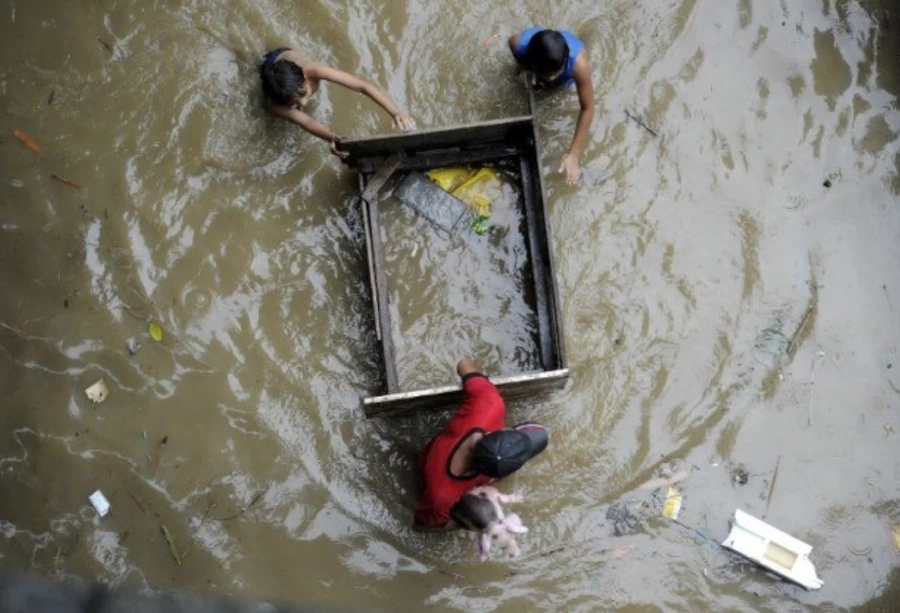 According to Civil defense officials, more than 24,000 people have escaped the unrelenting rains and have sought refuge in public buildings and schools.
READ ALSO: This man is in trouble! Unidentified person uses ATM of missing person to withdraws cash
The houses of a total of 70,000 people have been swamped by floodwater. However, many residents still remained in their homes.
The government weather forecasting agency PAGASA has also warned residents of Manila and nearby provinces that the rains will be continuing for 5 more days.
'We are expecting more low-lying areas to experience flooding,' National Disaster Risk Reduction and Management Council spokeswoman Romina Marasigan said in a statement.
Civil defense officials have warned citizens who have already taken shelter in evacuation centers to be vigilant.
'Those who are already in evacuation centers should stay there until the weather improves,' Marasigan added.
RAD ALSO: UPDATED: 2 dead, wall collapses in Sta. Cruz
In Metro Manila, the flooding of Marikina River has displaced about 9,000 people, while three Manila squatter areas have been destroyed as the walls of houses collapsed from the floods.
In the central island of Panay, a man drowned while he tried to cross the river. His body was discovered in a Manila Canal last Friday.
Meanwhile, a fisherman disappeared off the coast of the central island of Marinduque, while falling rocks injured a man along the highway east of Manila.
READ ALSO: FLOOD ALERT – LIVE BLOG
Furthermore, a tornado was sited in Manila, prompting concern among the local citizens.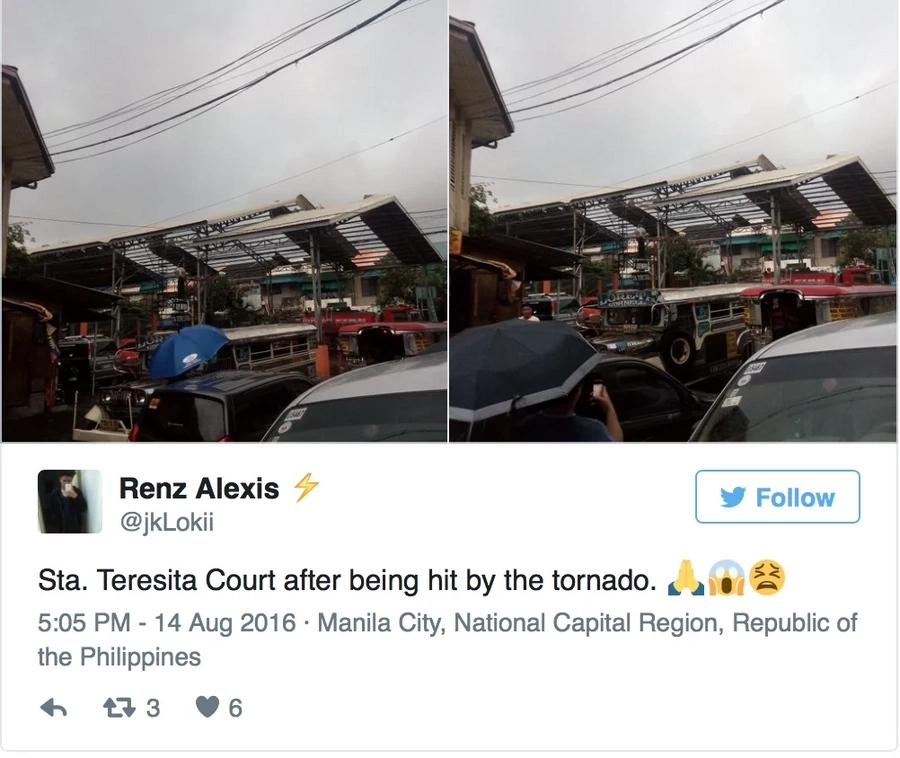 The tornado has de-roofed the Sta. Teresita Court in Manila and numerous other houses. Fortunately, there are no reports of any injuries from the twister as of yet.
Reports say that the tornado was created by strong winds coming from Manila Bay and whipped along the busy shipping zone along the west coast.
According to PAGASA, the monsoon may continue until the end of this week. - Kami Media
Source: Kami.com.ph