- Former Supreme Court Chief Justice Hilario Davide Jr. revealed that he opposes the plan of President Duterte to change the 1987 Constitution
- Davide said that more people would oppose charter change if they could only fully comprehend the current constitution
- The former Chief Justice added that a Con-Con is better than Con-Ass in case the Cha-Cha pushes through
Hilario Davide Jr., the former Supreme Court Chief Justice, said on Thursday that he is against President Rodrigo Duterte's plan to amend the 1987 Constitution.
"I am not in favor of amending the present Constitution at this time. It is the best Constitution. What is important is only to implement the same," Davide said.
READ ALSO: Robredo to join anti-BURIAL rally vs Marcos; FIND OUT who else will attend
According to the ex-Chief Justice, more people would be against charter change (Cha-Cha) if they could only fully understand and appreciate the current constitution. He described the constitution as complete and comprehensive, catering to Filipinos who believe in God, women's rights, human rights, helping the poor and protecting the environment.
Davide was a delegate in the creation of the 1973 Constitution and was also a member of the commission which wrote the 1987 Constitution.
But if Duterte's plan for a charter change pushes through, Davide said that he prefers a Constitutional Convention (Con-Con) over a Constituent Assembly (Con-Ass). He explained that a Con-Con would be more objective because of less political agenda from the members.
"Because you'll expect different people to be in that convention in the sense that they don't have political motivations. If you delegate it to the Con-Ass, you have people there elected on the basis of their political parties," Davide pointed out.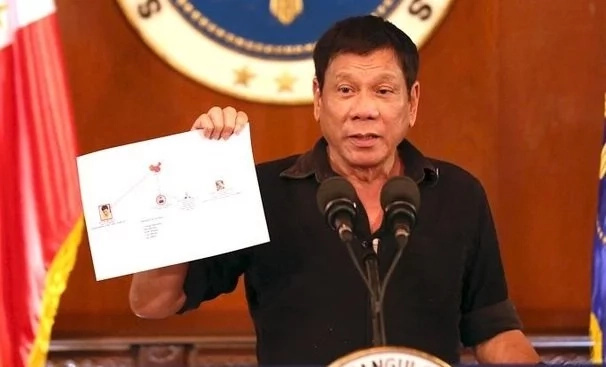 READ ALSO: VIDEO: This honor student, choir member was KILLED for allegedly being a DRUG pusher
The ex-Chief Justice added that he would join the deliberations and discussions to know exactly what will be changed in the constitution and why these things need to be changed.
According to Malacañang, President Duterte would also prefer a Con-Con over a Con-Ass in case the plans for Cha-Cha moves forward.
"It's (Con-Con) more consultative. As far as I know, that has been his (Duterte's) preference," said Ernesto Abella, the Palace spokesperson. – Kami Media
READ ALSO: 'iDefend': War on DRUGS is NOT a war on human rights
Source: Kami.com.ph