- Rochelle Pondare, the girl with an aging disease has died according to Progeria Research Foundation (PRF)
- Rochelle has a condition called "progeria" which makes a patient look eight times their original age
- Patients with the disease have an average lifespan of 14 years but Rochelle reached the age of 19 before she died 
Rochelle Pondare thought she only had 15 years to live, but she had an additional four years probably to inspire more people and tell them her extraordinary story.
Rochelle, 19, the Filipino teenage girl who suffered from an aging disease called "progeria" which makes her look eight times her age, has died as reported by a foundation based in the United States which studies the illness.
On Thursday, August 10,  Progeria Research Foundation (PRF) said in a statement: "Our thoughts are with the friends and family of the beautiful Ana Rochelle from the Philippines who passed away at the age of 19."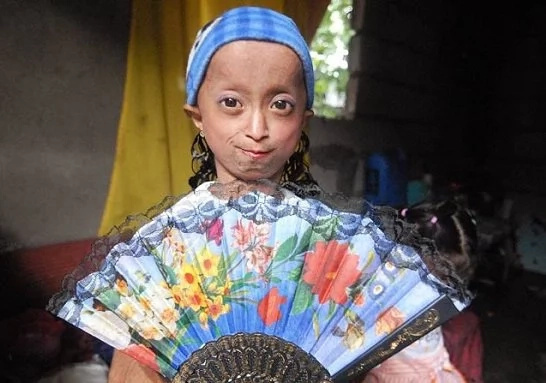 READ ALSO: Mother devoted her life to her terminally ill son, but then doctors revealed the shocking truth
Former anchor Korina Sanchez shared a photo of her with Rochelle on her Instagram account. Sanchez has interviewed her in one of her show's episodes and has even attended her debut party. Sanchez said: "Rochelle had an unusually happy and hopeful disposition. She even got to her debut party. For her 18th birthday she wished she could at least help her mother and leave a home for them behind knowing she could leave them anytime soon."
Sanchez, together with her show's management was able to make Rochelle's dream come true as Lumina, a housing development company, granted her a house for her mother and siblings.
Rochelle was also featured on a TV campaign, where her idol, Sarah Geronimo visited her.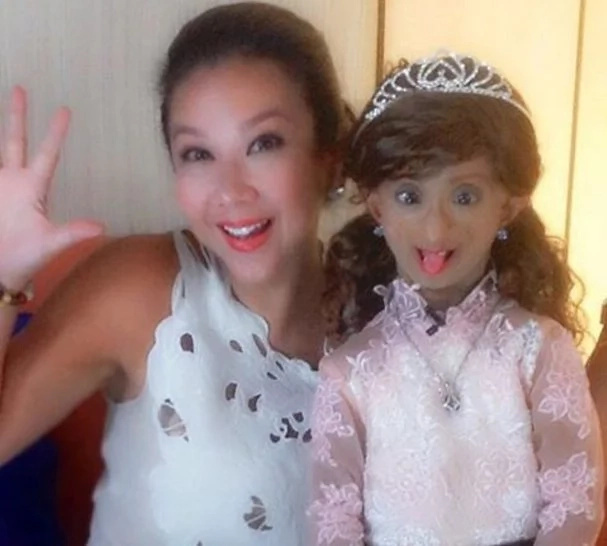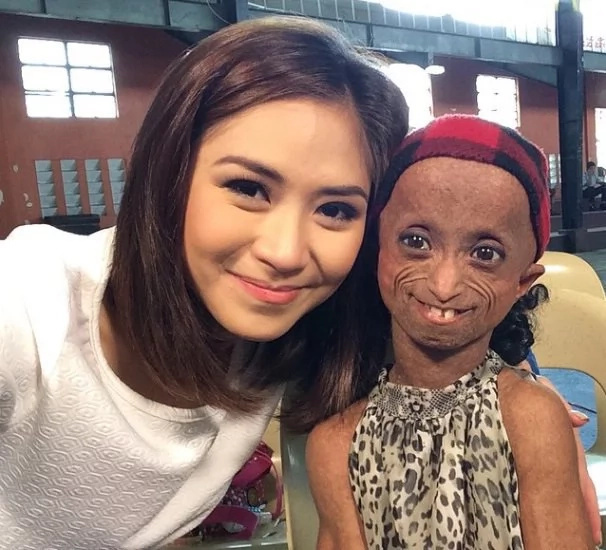 READ ALSO: Mother was told to abort her baby after doctors saw this in the ultrasound
Rochelle has undergone a clinical trial program by the PRF in Boston through the help of a foundation called "Project Michaelangelo Foundation" which helped to raise money for her medical needs.
According to PRF, the average lifespan of patients with progeria is 14 years, making Michelle's 19 years as one of the few exceptional cases. Her disease began to manifest when she was just five years old. Her hair started to fall off and her appearance started to look much older than her original age.
Rochelle is the eldest daughter in their family. When she was eight, her mother took her and her three sisters away from their drunkard father who started beating her, believing that she has brought a curse upon their family. - Kami Media
READ ALSO: This boy's disease makes his head hang 180 degrees; what this woman did for him will melt your heart
Source: Kami.com.ph