- 13-year-old Daniel Fitzgerald committed suicide in his family home's attic in Staten Island
- The teenager left a note detailing all the bullying he received as well as the help he did not receive from most of his teachers 
- Daniel Fitzgerald Sr. uploaded a heart-melting video, after the story of his son's death spread on the Internet 
Dreams of 13-year-old Daniel Fitzgerald will remain distant memory after he committed suicide due to the relentless bullying that he received at the Holy Angel Catholic Academy.
In a note that Danny has written on June 30, which was posted on Facebook by a family friend, the teenager detailed the bullying that he received which eventually led to his desire to end it all.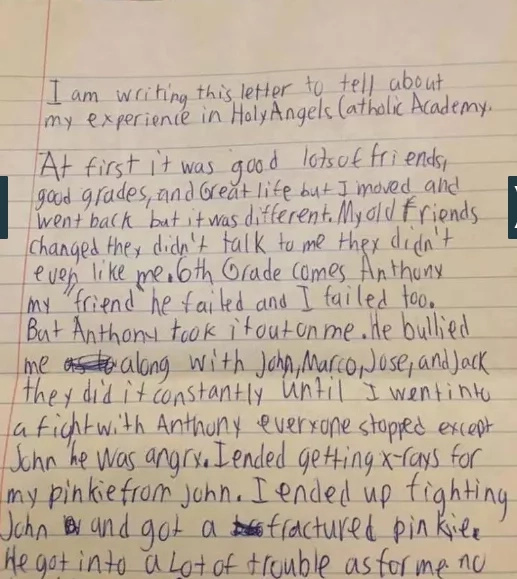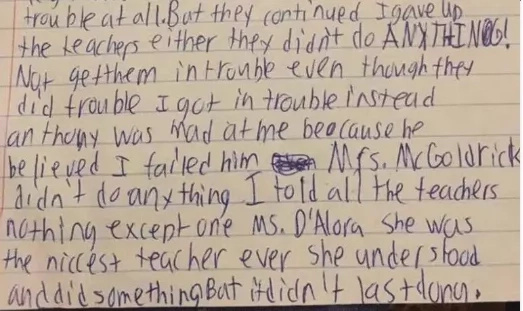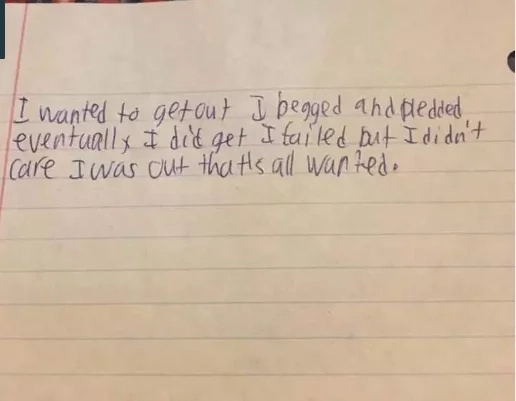 READ ALSO: VIDEO: This Filipina housemaid was ARRESTED in Kuwait for alleged ties with ISIS terrorists!
And end it all he did, when he hanged himself with a belt in his family's attic in Staten Island, where he was found by one of his sisters.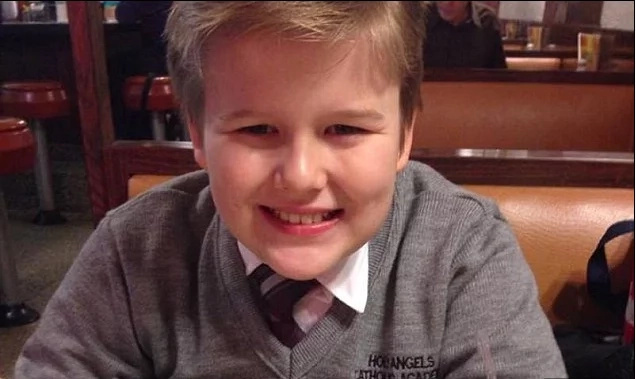 Danny, as he was so fondly called by friends and family, in his note had said that he asked - even pleaded - for help, but was repeatedly ignored by his teachers, including a Mrs. Goldrick, who didn't do anything as well.
The teenager also named Ms. D'Alorra as "the niccest [sic] teacher ever".
READ ALSO: Shocking ISIS video calls for terrorists to ATTACK Miss Universe contest in PH!
His mother, in an interview, said, "My son shouldn't have to die to be heard. There's something wrong with the adults in authority positions when kids can't go to them for help."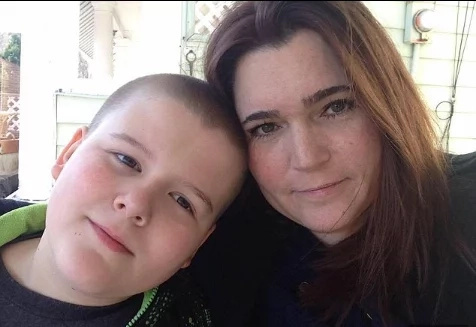 According to his parents, one teacher once called Danny "lazy" in front of the class. They also said that this teacher is so fond of shaming students to the point of publicly displaying low test scores.
READ ALSO: Girl on boyfriend's suicide attempt: 'Just do it'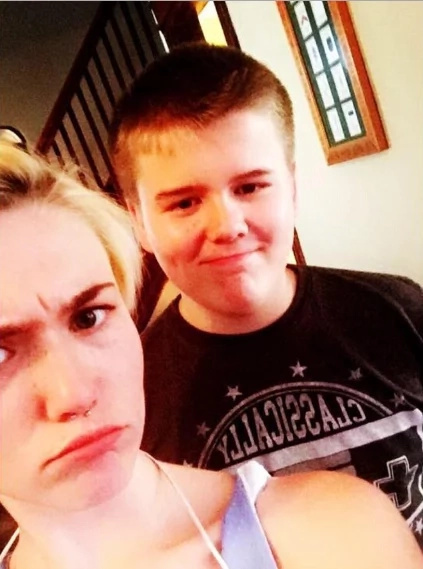 Maureen Fitzgerald also said that Danny was due to start at Brooklyn's Xaverian High School after the Holy Angel Catholic Academy had asked that Fitzpatrick repeats the seventh grade at a different school
Daniel Fitzpatrick Sr., on the other hand, had said, "His grades went from passing to the low 40s and 60s. His confidence was completely shattered."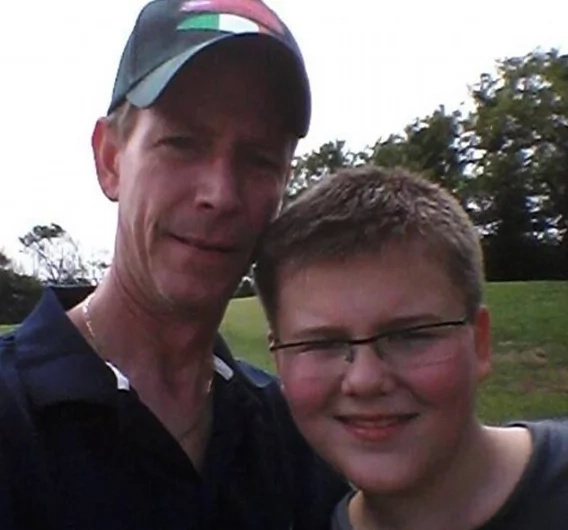 (Photo credit: dailymail.co.uk)
After Danny's story hits the social media, Danny's father uploaded a heart-wrenching video, showing how he struggled to cope with his son's death. The poor father also held up a picture of his son, making the video even more gut-wrenching.
READ ALSO: Mother commits suicide after her son hangs himself for tremendous reasons
Netizens empathized with the family as they berate the school for somehow 'condoning' the bullying which eventually led to Danny's death.


While some directs their anger towards the education system...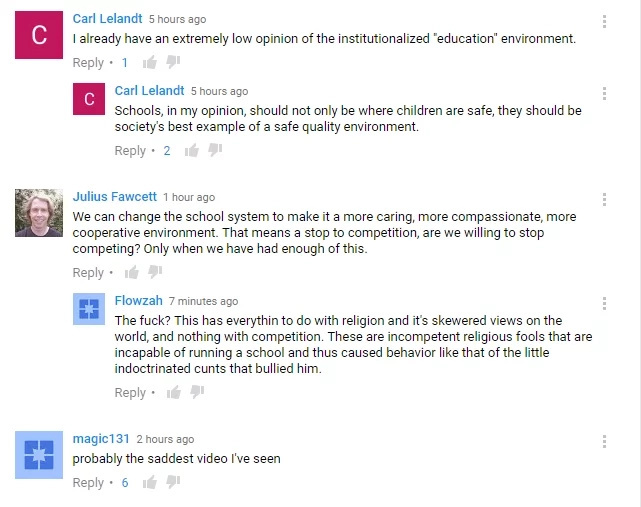 READ ALSO: 12 famous tweets before death! Some of them will shock you!
...there are some who wanted to draw blood and a few more who expressed loneliness towards the wasted future that the young Danny could have had.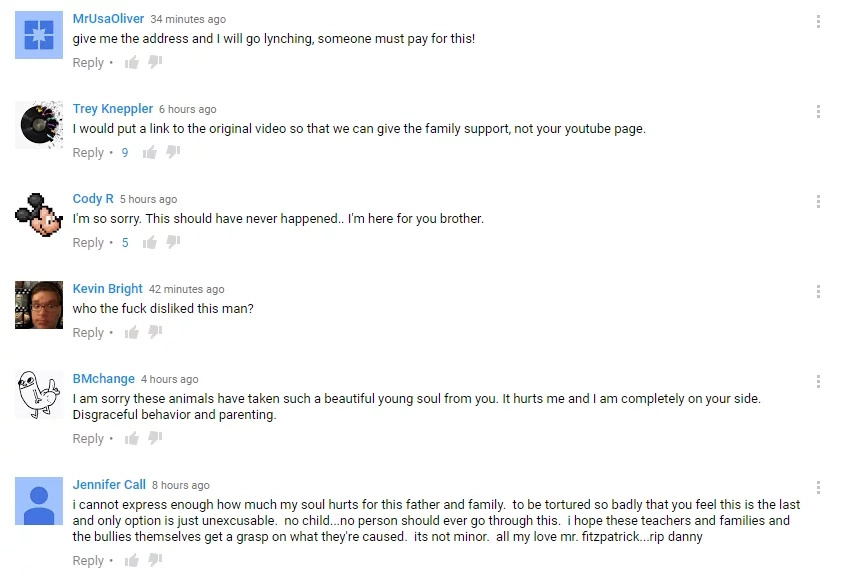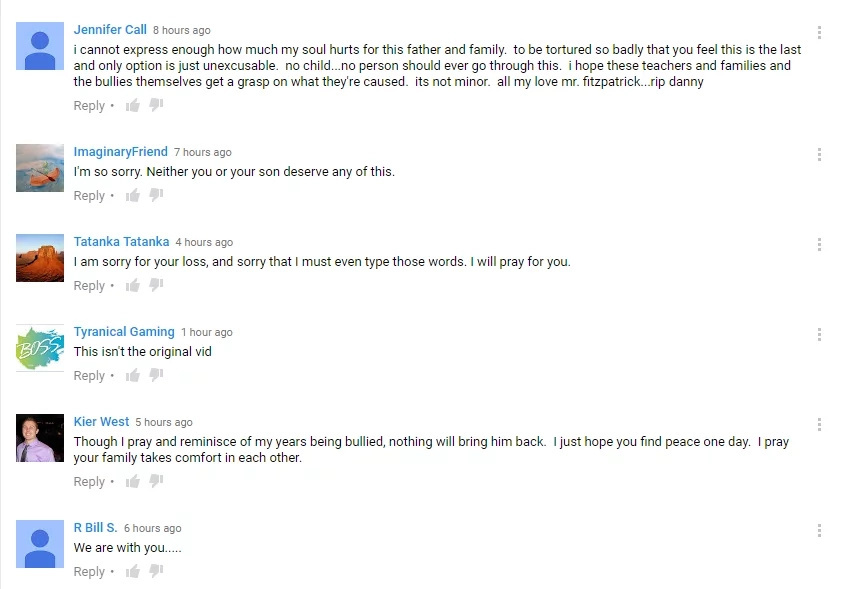 READ ALSO: This disabled 14-year old is going to end her life after one last prom
"I don't know what else to say, I miss my son. All I want is to hear him say 'good morning dad' one more time, that way I can tell him 'good morning, I love you'," Daniel Sr. said in the video. 
"I used to ask him 'who loves you', he would always reply 'you do' – that was our thing," the heartbroken father added. - Kami Media
RELATED: VIDEO: Scared netizens refrain from bashing Kitty Duterte's musical.ly video
Source: Kami.com.ph