- The Communist Party of the Philippines (CPP) expressed its disapproval and has withdrawn support on President Rodrigo Duterte's drug war
- The communist group referred to it as "anti-people and anti-democratic"
- CPP has released their statement days before the formal talks in Oslo, Norway
The Communist Party of the Philippines (CPP) has withdrawn its support to President Rodrigo Duterte's war against illegal drugs, saying that the operations have become "anti-people and anti-democratic."
CPP said that the administration's war on illegal drugs has turned into "a frenzied campaign of extra-judicial killings and vigilante murders perpetrated by the police and by police-linked criminal syndicates," noting the total fatality of 1,000 people in just more than a month.
The communist group also mentioned the president's being full of himself and said that he is being intoxicated by the vast power that according to them, he is not used to handling. They added that the president thinks that he can get away with such by upturning the criminal justice system and "denouncing the people for demanding human rights."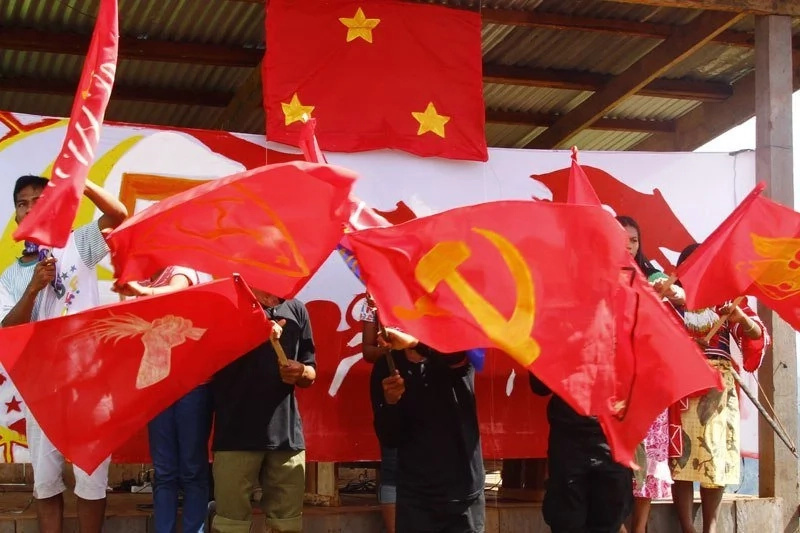 READ ALSO:Duterte belittles communists & calls Joma Sison 'arrogant!'
The group also mentioned Duterte's threats on imposing martial law, which according to the group, has made himself a "laughing stock among legal circles." They said that the president, however, does not laugh but threatens anyone who stands in his way.
According to CPP, the administration's war on drugs does not address the problem's socio-economic roots, which they say, is bound to fail. They added that it will eventually turn into criminal drug syndicates' war, one nacro-politician versus another.
READ ALSO: Duterte vs communists is on! President calls off truce; Sison calls Rody a 'bully!'
The group then urged democratic forces to demand justice and unite to end the police madness and vigilante killings. However, CPP said: "In line with standing orders, the New People's Army (NPA) will continue to intensify its operations to arrest and disarm drug trade operators and protectors. However, these will no longer be considered as cooperative with the Duterte regime's undemocratic and anti-people 'war on drugs.'"
CPP's statement was released before the resumption of the government and communists' formal talks scheduled on August 22, in Oslo, Norway. - Kami Media
READ ALSO: SC declines release petition for 11 rebels
Source: Kami.com.ph