Philippine's war on drugs is becoming a blood bath. Many people are being killed without judgment. That war has reached some powerful people, and now it is their time to join the fight. No one is safe now, not even the police. They too are now victims in this war.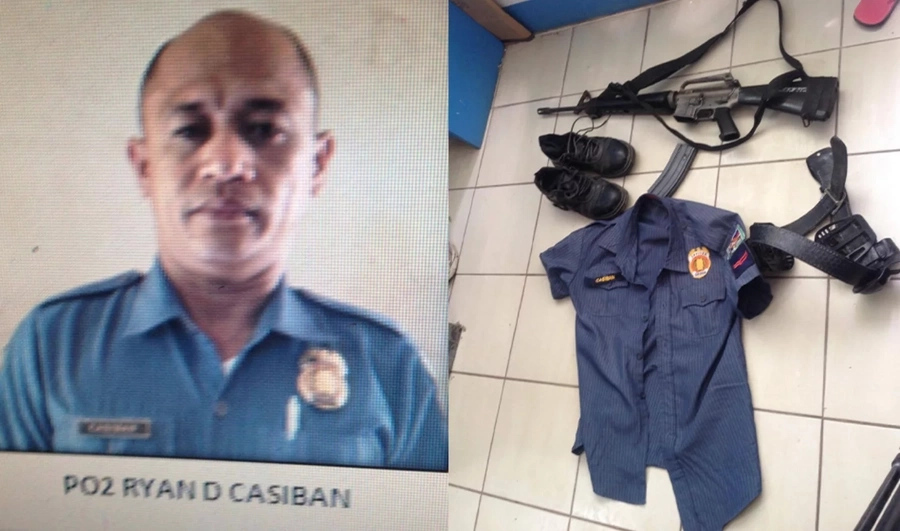 Police Officer Ryan Casiban was found dead after reporting allegations against former generals Marcelo Garbo and Vicente Loot.
READ ALSO: An agreement in 1992 is STOPPING the hero's burial for Marcos from happening!
On August 10, Casiban was working his shift in the office starting from 8pm and supposedly ending at 8am. During his shift, the police officer labelled high police officers as part of the drug syndicate.
He wrote in a police blotter, '2:40 a.m. General Garbo and General Loot are drug syndicate of the Phils because of big drug money protected by his men PNP organization.'
At the middle of his shift, at around 2-3 in the morning, a paranoid Casiban went out of the office armed with an M-16 rifle.
He sent messages, around 30 minutes after he left the station, to Senior Inspector Zosimo Jabas Jr, saying that he was being "haunted by Atan Tajanlangit".
READ ALSO: People trapped as wall collapses
He was silent for the next days. A missing report was filed and two days after he left the station, he was found dead and decomposing around Barangay Agus, Lapu-Lapu City.
His body was bruised and his toe nails and several toes were said to be missing. This hints that officer Casiban was caught and tortured before he was killed, though investigators say they are not of it.
The gun he brought with him and his uniform were found in the same location of his body.
READ ALSO: Watch this graphic video of 5 yr. old boy who got ran over by a car
Before he died, Casiban wrote, 'I want to write what is justice for all to stop all illegal drugs. God is in me.'
While the investigations are still ongoing, the authorities urge , the public sound not rush into any conclusion until the autopsy is donethat though Casiban was a victim of murder. - Kami Media
Source: Kami.com.ph