Talks with China aimed at boosting relations, says Ramos
- Former President Fidel V. Ramos, together with ex-secretary of interior Rafael Alunan III, said that their trip to Hong Kong was aimed at boosting the Philippines' future relations with China
- The two countries created a "two-track" system to serve as an avenue for them to cooperate in other areas while handling the contentious issues separately
- Ramos said that they never mentioned the recent ruling of the UN tribunal that favored the Philippines and invalidated China's claims
A "two-track" system was set up by the Philippines and China according to former President Fidel V. Ramos and ex-interior Secretary Rafael Alunan III during their Hong Kong trip in which they met with Chinese officials to discuss the future relations of the two countries.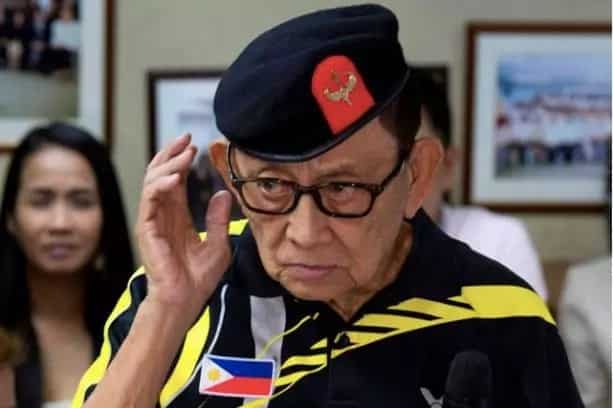 The said system will create an avenue for the Philippines and China to cooperate in some areas while also handling the "contentious issues" such as the territorial dispute on the South China Sea.
READ ALSO: China constructs hangars in West PH Sea
According to Ramos, who was an advocate for closer ties between the two countries, the talks were 'very hospitable, very encouraging, in the sense that we have a common interest' including issues on global warming.
The two Philippine envoys met with Fu Ying, the chair of the foreign affairs committee of the National People's Congress which is China's communist-controlled legislature.
Alunan said, '… [Both countries discussed] encouraging track two or think-tank exchanges where we will be discussing contentious issues.'
'That would relieve us (of) the burden of discussing contentious issues because we have another group doing that while we explore ways and means on how to move our relations forward,' Alunan further told the reporters.
READ ALSO: Pakistani stabs Filipina outside her flat 66 times
However, when Ramos was asked if they discussed the recent ruling that invalidated China's claims over most of the South China Sea, he said that they never mentioned it during their discussion.
Further, the former President stated that they discussed the fishing activities in the SCS in which Ramos stressed that they need to restore the previous situation where Chinese, Filipino, and Vietnamese fishermen do their daily activities freely in the Scarborough Shoal.
Firm in their decision, the Chinese made no commitments on the issue and merely noted the proposals of Ramos and Alunan.
The ruling of the tribunal on the territorial dispute between the Philippines and China was a victory for the former for it invalidated China's claims. However, China still refuses to accept the ruling as binding and considers it as illegitimate.
READ ALSO: Duterte: Marcos is a hero
While there are still contentious issues between the two countries, President Rodrigo Duterte looks into the possibility of seeking for China's help in the country's vital infrastructure projects. –Kami Media
Source: KAMI.com.gh